Trine alumna leads Logansport High School food pantry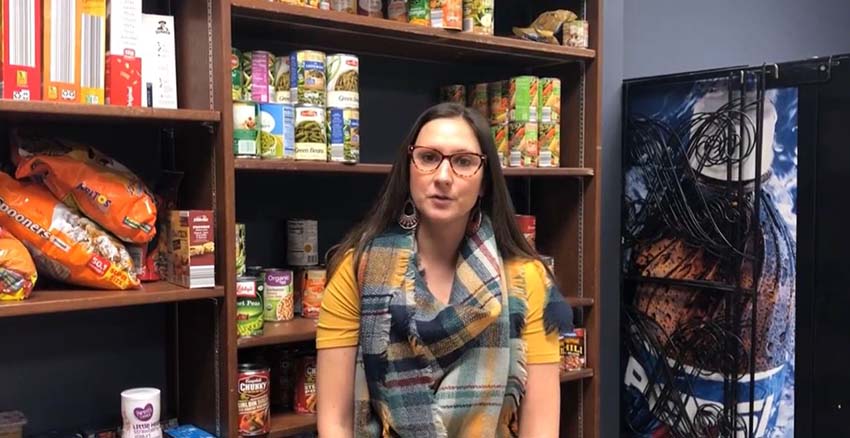 LOGANSPORT — Amy Werner said that many Logansport High School students get their best meals at school.
"Approximately 60 percent of our students are on free or reduced school lunch, so we know we have many students who fall below or close to the poverty line," said the 2013 Trine MSL graduate, who serves as an art teacher and department chair at the school.
The school had been aware of the need for a food pantry for several years. Knowing that students faced food insecurity at home, she decided to take on the project.
"I just grabbed the bull by the horns and made it happen," she said. "It has taken work and planning, but I wasn't going to quit until we had a system in place."
The school put a call out for donations via social media and launched Felix's Food Pantry, named for school mascot Felix the Cat, in January. Werner directs the pantry and said it has been accessed by 30 different students more than 60 times.
"Our pantry has no income requirements, so even if students don't qualify for free or reduced lunch they can still access the pantry," she said. "We know that sometimes you can be working full-time, but hardships come up and it's difficult to make ends meet. We want all students to be able to access the pantry if they feel the need."
She said the Logansport community has embraced the school's students, supporting the pantry through drives and individual donations. Food and financial donations have continued as the pantry has continued to serve students during school closures resulting from the COVID-19 outbreak.
"We packed 450 bags of food to send home with students picking up bagged lunches and breakfast from our school's meal distribution sites," she said. "That completely wiped out the pantry, but monetary donations are rolling in as well as food donations, so we should be able to do another round of bags at our March 30 food distribution pick up."
Werner is working on writing a grant to obtain a freezer and refrigerator so that the pantry can expand to offer fresh and frozen items. She also hopes to allow the pantry to be accessible to parents at least once a month during set evening hours, possibly as soon as this summer.
Photo: Amy Werner MSL 2013 stands inside Felix's Food Pantry at Logansport High School, in a screenshot from a video produced by the school.
Last Updated: 03/25/2020