Management major gains practical experience while assisting fight against COVID-19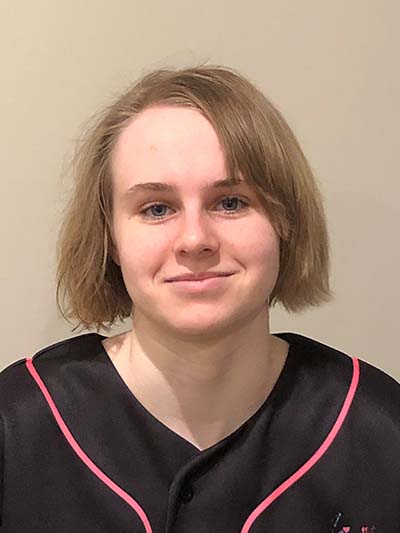 Though shutdowns caused by the COVID-19 pandemic left many Trine University students scrambling to find a summer job, one was able to secure a position that allowed her to help in the fight against the disease.
Lauren Connerton, a management major from Kokomo, Indiana, began working May 13 at that city's General Motors plant, which is currently building ventilators to help treat the most severe COVID-19 cases. The company has a contract with the U.S. Department of Health and Human Services to build 30,000 of the devices by the end of August.
"It feels great knowing that I'm able to help people, even if I will never know who exactly I'm helping," she said. "I'm actually making a difference."
Connerton became interested in working for GM after seeing a news report that the company was hiring workers to build the machines. Though her primary job is assembling the main chassis, she has been cross-trained to perform other tasks.
"I also know how to test the chassis," she said. "I have been cross-trained to assemble the O2 accumulator, the external O2 controls, the metering valve and the front case. I have been trained to test all these parts except for the front case."
She also has been trained to do burn-in reliability testing and final testing on the machines, and has performed audits of the assembly and testing areas.
She said her supervisor knows she is a business major and has been providing mentorship, including insights into decisions such as cross training and ending a shift early.
"I have learned more about the chain of command at GM," she said.
Connerton also has personally witnessed how concepts such as supply chain management can impact a business. She said the understanding she has gained through the experience will help in her future career.
"My job has been impacted based on time changes for my shift, my shift being canceled altogether for a day, and by cross-training when there are not enough parts in an area," she said.
"I have seen measures taken to improve efficiency and how GM implements these new measures into people's jobs. We recently in my area started reusing certain bags to reduce waste. I have also seen many of the safety measures GM has taken to reduce injury on the job."
She plans to continue working until she returns to Trine in August.
Last Updated: 07/28/2020