Spiral Impact: Trine alumna shares keys to conflict mastery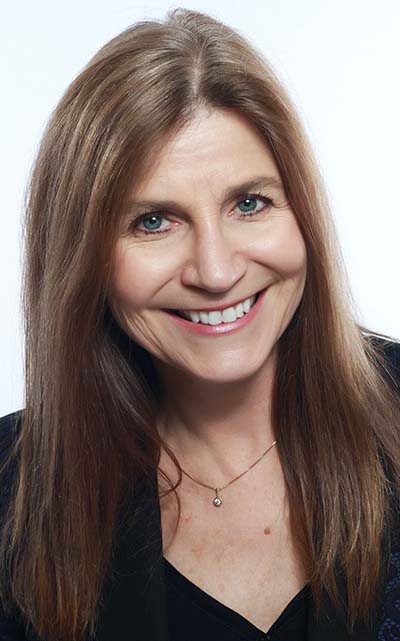 After 10 years of engineering automobile parts, Karen Valencic was looking for a change.
Today, the Trine University alumna teaches people how to engineer positive outcomes from conflict.
"A lot of what I do could also be called the physics of relationships," the 1979 mechanical engineering graduate said. "I could write vector equations around how we communicate."
Though she is a speaker, consultant, author and president of her own company, Spiral Impact, Valencic originally seemed destined to work with products more than people.
She was a project engineer in product development at Delco Remy, at the time a division of General Motors. One of the company's first female engineers, she soon became aware how difficult it was handling differences.
"We didn't get any training in how to communicate and how to deal with differences while I was in school," she said.
A different direction
As she began having children, she wanted work that allowed more flexibility with her time.
"I wasn't clear on what that would be, initially," she said.
While at a dental conference with her husband, she attended a presentation by Thomas Crum, who speaks on topics such as peak performance, conflict resolution and stress management. Crum's work is based on aikido, a martial art that emphasizes position rather than force.
"It's very rotational. That's where my name, Spiral Impact, comes from," Valencic said. "The way in which he demonstrated how to defuse conflict and how to create influence and collaboration was so powerful to me.
"It was just one of those magical moments in my life of real clarity. I thought, 'This is what I want to do next in my life.' "
She studied with Crum for several years and took other courses to complement her learning.
"I started out small and I evolved my business as my daughters grew," she said. "Initially, I did the course that my teacher had designed. Then I redesigned it all into my own course and then created a whole new system, which I call Spiral Impact."
Keys to Spiral Impact
Valencic stresses that Spiral Impact allows people to master conflict, not just manage it.
"When you want to resolve or manage it, somehow you're making it be this awful thing," she said.
"The fact is, if you're not experiencing some kind of conflict, you're likely not growing."
The spiral concept comes from aikido, she said, and involves moving so one can see different points of view.
"Life can become very fascinating when you're willing to explore something," she said, "and you can have more of an impact when you do that than when you go out and argue and scream at people."
She said there are five basic keys to Spiral Impact:
Recognize when you have conflict.
Get centered, becoming the calm in the eye of the storm.
Increase your knowledge by asking questions rather than making statements.
Think through your intention before you speak.
Get support through trusted advisors and supplemental materials.
"It's a very simple model, but it's not necessarily easy, because it requires self-discipline," she said.
Getting off the ground
The initial challenges in her new field were to find audiences, she said.
"I really launched my business through an organization that back in the day was called the American Society of Training and Development. That's where I networked," she said. "I had such clarity and conviction about this work that doors opened for me in an amazing way."
She has worked mostly with large corporations such as Roche Diagnostics and IU Health, though she also conducts one-on-one coaching sessions and speaks at different events.
"My engineering degree always opens doors for me," she said. "I think my engineering training really brings a different quality of experience to the people I work with, because I have good critical thinking skills and I'm very process-oriented."
Adjusting to the pandemic
Like many businesspeople nationwide, she was forced to make sudden adjustments at the onset of the COVID-19 pandemic.
"The first weekend after we shut down, I was to speak at a national conference of women physicians," she said. "They shifted over to a virtual platform and it went very well. I've been doing more things virtually."
"I've had some time and I've had a long-term goal of wanting to create a belt certification program for Spiral Impact," she said, noting the program's basis in the martial arts. "I'm going to release a program in September that will allow the first two belts to be completed virtually, with small cadres of four to six people each."
More information about Valencic and Spiral Impact are available on her website, karenvalencic.com.
Top photo: Karen Valencic performs a flip in a video for Spiral Impact about the impact of disruption.
Last Updated: 08/14/2020