Trine selects Bennett to lead enrollment management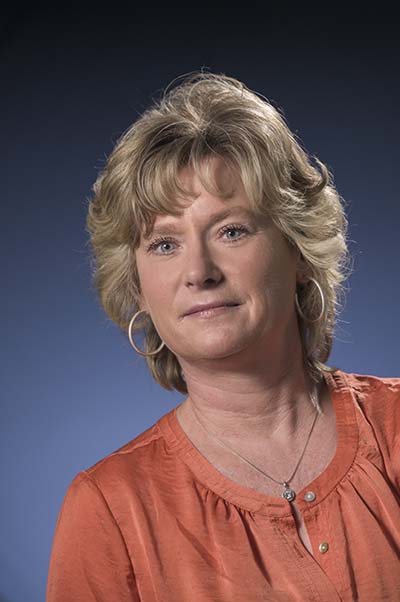 Seeking to continue its success in student enrollment, Trine University has named Kim Bennett as its next vice president for enrollment management.
Bennett, who has been employed at Trine since 2001, replaces Scott Goplin, who is retiring May 15. She will hold the title of interim vice president for enrollment management until Goplin retires.
"Having served as a key component of Trine University's admission staff for nearly 20 years, Kim will maintain continuity in this critical role in order to capitalize on the successes our Office of Admission has experienced," said Earl D. Brooks II, Ph.D., Trine University president. "Most recently, Kim has shown the ability to innovate by spearheading the implementation of SLATE, one of the most sophisticated CRMs on the market, which has in many ways changed the way we do business in enrollment management at Trine University."
During her tenure at Trine, Bennett has served in multiple capacities, usually with responsibilities serving both admission and financial aid. Over the last 10-plus years, she has largely overseen Trine's financial aid program, admission marketing, telecounseling services and back office staff. She served as assistant vice president for enrollment management over the past six years.
In her new role, Bennett will oversee the Office of Admission and Financial Aid, Office of Dual Enrollment, Office of Transfer Admission and Office of International Services and Global Partnerships. She also will have responsibility for retention management and will lead the College of Graduate and Professional Studies/Trine OnLine in conjunction with John Shannon, Ph.D., vice president for academic affairs.
Bennett will assume the position at a time when Trine is experiencing record main campus enrollment despite many challenges facing higher education.
"Trine has positioned itself very well in the marketplace," she said. "I hope to continue on our path of expansion and work together with the entire campus community. I want to continue to look at new and innovative ways to continue to see our enrollment grow."
She said her goal is that every communication with potential students ­– whether website, letter, email or text message – is personalized, customized, relevant, engaging and nurtures interest in Trine University.
"We will continue to turn over every stone in order to maintain our enrollment success," she said.
As part of the transition in leadership, Trine University has restructured its admission staff to split the dual enrollment and transfer functions into separate departments. The Office of Dual Enrollment will be headed by Olivia Lusher, Ed.D., who will move from director of strategic partnerships into the new position of executive director of K-12 partnerships and dual enrollment.
The new office will help the university expand its dual enrollment offerings to provide online courses and curriculum packages to partner schools.
"The peak times for both departments were identical. The new structure will allow both to work at peak effectiveness," Bennett said.
Bennett is an active member and past president of the Indiana Student Financial Aid Association and an active member of the Midwest Association of Student Financial Aid Administrators. She also is a member of the Fremont Community Schools board.
Her daughter, Hunter, earned her undergraduate degree from Trine in May and is in the first year of the university's Doctor of Physical Therapy program. Her son, Dakota, is a second-year resident at University Hospitals in Cleveland, Ohio.
Last Updated: 03/25/2020