Growth, evolution has led Tait to work as coach, author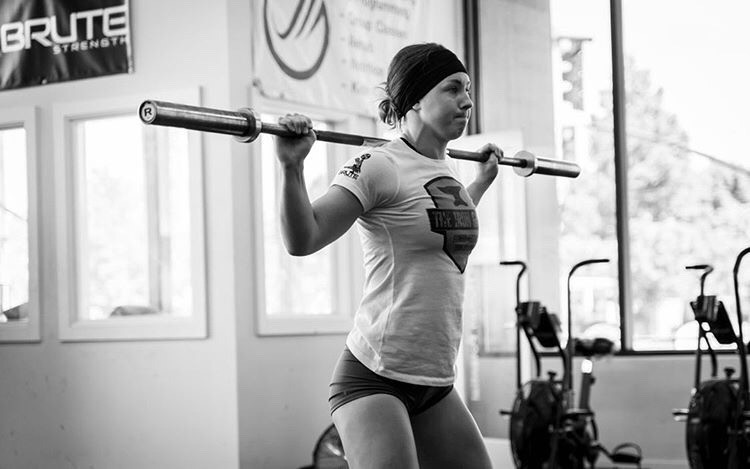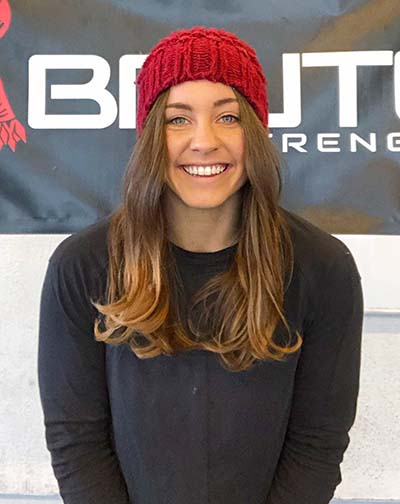 Lauren Tait has known since she graduated from Trine University in 2014 how much she enjoys learning and evolving.
Though that evolution has led the general studies: pre-law major in multiple directions, she said the roles intertwine. A published author, she also serves as a motivational speaker, mental performance coach, and sport-specific Olympic weightlifting coach.
"My passion will always be to be a student of life, surround myself with athletics, and connect with people, with the purpose of strengthening their mind to help them overcome the adversity that life will throw at them in life, sport and business," she said.
A two-sport athlete at Trine, she went on to complete a master's degree in sport management. From there, her path led through personal tragedy to self-discovery and her current work.
"I realized my entire career was focused around dissociating myself from tragedy and trauma rather than facing it head-on and discovering my true athletic talents," she said. "I, mentally, was a hot mess, and it is my mission to give back and help others acquire and strengthen skills that not only will aid them on the athletic field, but also in life in general."
"The human brain and mind absolutely fascinates me. I cannot read enough, study enough about it," she said. "This field truly does not feel like work on any given day, which is what I feel we all should strive to fill our time with."
She describes a mental performance coach as "someone who helps people realize that they truly are everything they are seeking to be, and treasure is waiting to be found through adversity."
"I believe that this coach significantly aids in the mental development of an individual who has not yet discovered their true potential," she said. "This coach works with individuals in order to provide them with new skills and further develops current ones, so that they are better able to tap into their mental reserves when they need them most in life, sport or business."
Tait's work has led her to write two books, but she said her initial inspiration came from her grandparents.
"My grandma authored her first book when I was young, and every time I saw my grandfather he was either reading a book or writing on a yellow tablet of paper," she said. "Their love for words and literature inspired me to look within, listen to my inner voice, and become courageous enough to get it out on paper and share it with the world."
She wrote the eBook Feed the Athlete with Brute Strength online training programs, but said the book is not just for athletes. It includes interactive worksheets to help readers improve their mental toughness.
"It has a very fun, almost child-like approach, is relatable and has a twist to mental toughness, as it focuses around food and the three main meals: breakfast, lunch and dinner," she said. "Each meal is its own topic, which includes, belief, enjoyment and focus."
She said One Amongst the Trees, available on Amazon, is written for "those who feel as though they are so mentally broken there appears to be no way out."
Her interest in Olympic-style weightlifting began when she started CrossFit in late 2016 at Broad Ripple Fit Club in Indianapolis.
"Weightlifting is a core component to the sport of CrossFit," she said. "I remember picking up the barbell for the first time. There was something really magical that took place. It was a similar feeling to when I first start shooting hoops and kicking soccer balls; it just felt right."
Eventually, she decided to focus solely on weightlifting. Though she is still new to the competitive side, her goal is to qualify for Nationals in 2020-2021 and see how far she can go from there.
She recently returned to Fort Wayne after a couple of years in Salt Lake City, Utah, and looks forward to not only getting settled back in Indiana but returning to the Trine campus to give back.
"Looking back, I realize more than ever how much Trine truly prepared me for the next phase of life, especially for the work I am now doing," she said. "I am very grateful to be able to look back at my time at Trine and say that I truly enjoyed it. One of the best choices I ever made was to attend this school.
"As a dual-collegiate athlete who enjoyed studying and also being active outside of school and sports, I became very skilled at time management and the value and importance of never turning down a conversation or an opportunity to stop by a professor's or coach's office during their office hours. I was exposed to a great deal of tragedy and adversity during my years in college, and without the support, love and belief that was shown to me through those individuals, I would not be who I am today."
Her message to all is to "find opportunities in the midst of adversity, no matter how much your head is telling you that there is no way out."
"There always is," she said. "This is where you will discover your inner strength and just how strong and resilient of a human you truly are."
Listen to an interview with Lauren Tait on the Trine University Center for Sports Studies podcast.
Last Updated: 09/18/2020