Noyes joins Trine as library director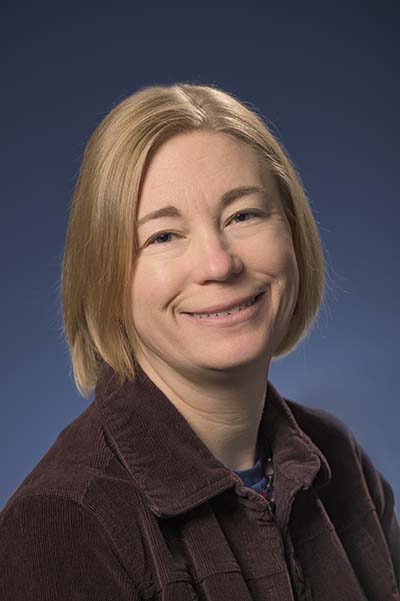 Experienced library professional Jill Noyes has joined Trine University as its new director of library and information services.
She replaces Michelle Blank, who has moved to a faculty position within Trine's Department of Humanities and Communication.
"Trine's library is already a hub of activity on campus, and I'm excited to be a part of that energy," Noyes said. "Of course, I will continue connecting students and staff with the books, information and resources they need and want. My door is always open. As they say, 'If you want to find an answer, ask Google. If you want to find the right answer, ask a librarian.' "
Noyes most recently served in web development and circulation at the Fremont Public Library. In that role, she directed multiple programs for patrons of all ages and provided customer service, reference and technology assistance as well as website development and maintenance.
"We're excited to have found someone with as much experience in education and library services so close to home," said John Milliken, J.D., assistant vice president for student engagement and success. "We are happy to have Jill on our team."
Her prior professional roles include serving as an outreach coordinator for ACRES Land Trust, and as an associate instructor in culinary arts and hospitality management for Ivy Tech Community College Northeast.
She has volunteered as a 4-H club leader and official for the Wavemakers Swim Team, and currently serves as a volunteer tutor and teacher, Sunday School teacher and member of her church council.
She holds a Master of Library Science degree from Indiana University Purdue University Indianapolis (IUPUI) and is an LC4 Certified Library Professional. She also holds a Master of Science in education from IUPUI, a Bachelor of Arts in professional writing from Purdue University, and an Associate of Applied Science in culinary arts from the Culinary Institute of America.
Last Updated: 01/22/2020