Trusty honored with Jannen Renaissance Scholar Award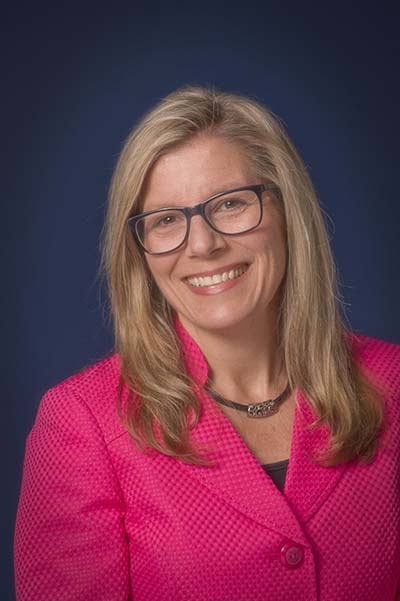 Trine University's Humanities Institute has named Kelly Trusty, Ph.D., associate professor in the Ketner School of Business, the winner of the 2020 Jannen Renaissance Scholar Award.
Presented since 1991, the Jannen Renaissance Scholar Award recognizes a faculty member who exhibits a breadth of interest and accomplishment consistent with Renaissance ideals, and who encourages students and colleagues to aspire to such breadth.
Jeanette Goddard, Ph.D., director of the Humanities Institute at Trine, noted that in addition to sharing her expertise in nonprofit strategy with students and organizations, Trusty is passionate about working with nature.
Trusty has earned Indiana Master Naturalist Advanced Certification, National Association for Interpretation Certified Guide designation, and Purdue Extension's Bronze-Level Advanced Master Gardener certification. She also has completed training and data collection activities for the North American Amphibian Monitoring Program.
She serves as an Indiana Master Naturalist volunteer at Pokagon State Park, leading monthly hikes to help people better appreciate the beautiful natural setting we have in Northeast Indiana.
"Dr. Trusty's expertise in her field, her passionate love of learning beyond her field, and her commitment to using that learning on the behalf of the community all impressed the committee, resulting in their unanimous support of her being this year's Jannen Renaissance Faculty award winner," Goddard said.
Dr. Robert Jannen, a 1950 chemical engineering alumnus, and his wife Dolores endowed the Jannen Renaissance Scholar Award to recognize full-time faculty members who exhibit a breadth of interest and accomplishment in addition to expertise in their scholarly field. It is awarded by nomination every year, with the Humanities Institute board determining the winner.
Last Updated: 06/03/2020