Bearman joins Trine as director of instructional design and development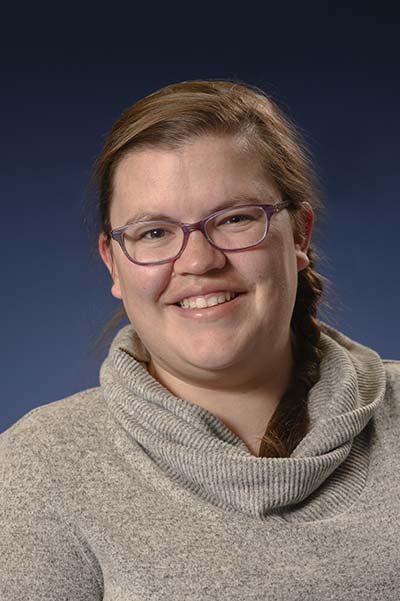 Andrea Bearman has joined Trine University as director of instructional design and development in the university's College of Graduate and Professional Studies (TrineOnline).
In her role at Trine, Bearman will support the delivery of high-quality educational programs through faculty training opportunities, instructional design and online course development. She also will design and implement assessment processes to improve and enhance online programming.
"With her experience in diverse educational settings, Andrea is an ideal fit for this role," said Keirsten Eberts, assistant vice president and dean of academics for TrineOnline. "We are excited to see how the educational experience within TrineOnline will evolve under her leadership."
"Creativity and innovation have always been my passions," Bearman said. "As an educator, I use that same passion to evoke enthusiasm in others for education. Most, if not all, subjects can be engaging with the right method.
"I love using my creative brain to aid educators, improving their programming to be more engaging, to connect with local resources, and creature a positive learning culture."
Bearman has facilitated educational experiences in schools, parks, recreation centers, nature preschools, conservation centers, assisted living facilities and other community hubs, due to her husband's service in the U.S. Marine Corps.
She most recently served as facilitator and instructional designer for Project WILD, which provides conservation and environmental education that fosters responsible actions toward wildlife and related natural resources. She received the National Achievement Award for Excellence in Children and Youth Programming for her work in 2019.
During her last year with Project WILD, she also served as office manager for the Allen County Soil and Water Conservation District and as a Cornell K-12 ambassador.
Her prior experience includes serving as programming assistant supervisor for the City of Jacksonville (North Carolina) Department of Recreation and Parks and as a community educator for Navarre Beach Sea Turtle Conservation Center in Florida.
She holds a Bachelor of Science in human services from Purdue University Fort Wayne and a master's degree in educational leadership from Penn State University.
Last Updated: 02/25/2021