Trine Center for Sports Studies podcast looks at sports industry opportunities for students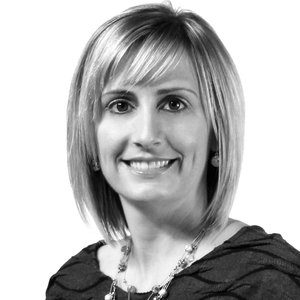 Experienced sports professional Alicia Marinelli, president and founder of Living Sport, discusses her career and opportunities for students to gain experience in the field in the newest episode of Trine University's Center for Sports Studies podcast.
Marinelli also shares advice for women and undergraduate students who want to work in the sports industry.
Living Sport provides students with domestic and international opportunities to gain real-world experience working in sport. The company has conducted recent short-term trips that have included opportunities to work at the Oceanman open-water event in Greece and Super Bowl LV.
Prior to founding Living Sport, Marinelli worked with the New York Knicks, New York Rangers and Lehigh Valley IronPigs, the Triple-A affiliate of the Philadelphia Phillies.
Produced through the Trine Broadcasting Network, the Trine Center for Sports Studies podcast focuses on the business side of sports, including interviews with sports professionals and current research in sports studies. Hosted by Brandon Podgorski, director of Trine's Center for Sports Studies, the podcast is available at css.transistor.fm as well as on platforms such as Spotify, iTunes, Google Play and Stitcher.
Last Updated: 09/27/2021