Trine's first Olympian shares experiences in Center for Sports Studies podcast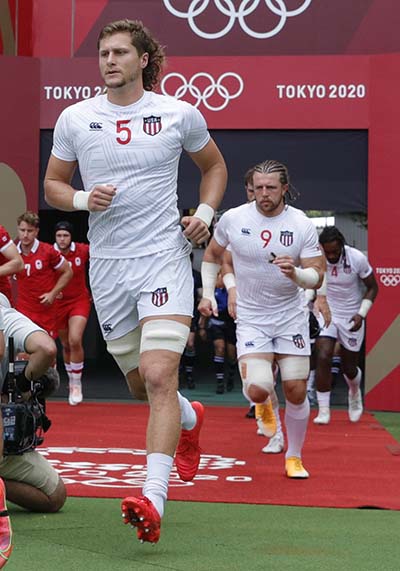 Joe Schroeder, a 2016 civil engineering graduate from Trine University and a starter for the USA men's rugby 7s team at the Tokyo Olympics, talks about his Olympic experiences and being part of USA Rugby in the newest episode of Trine University's Center for Sports Studies podcast.
In conversations with Center for Sports Studies director Brandon Podgorski and Senior Director of Content and Communications James Tew, Schroeder also shares his future plans, how he first became involved in USA Rugby, balancing rugby with his work as a civil engineer, and the story behind the mullet he wore at the Olympics.
Produced through the Trine Broadcasting Network, the Trine Center for Sports Studies podcast focuses on the business side of sports, including interviews with sports professionals and current research in sports studies. Hosted by Podgorski, the podcast is available at css.transistor.fm as well as on platforms such as Spotify, iTunes, Google Play and Stitcher.
Last Updated: 08/18/2021