Parkview, Ohio State tab Trine DPT graduates for residencies
Three 2021 graduates from Trine University's Doctor of Physical Therapy program have accepted residencies – two in inaugural positions established by Parkview Health, and one at The Ohio State University.
Courtney McPheters is serving as Physical Therapist Neurological Resident and Hannah Blystone is serving as Athletic Rehabilitation Physical Therapist Resident, both at Parkview. Sarah Boettner is a Neurologic Resident and Physical Therapist at Ohio State.
Typically paid positions, residencies allow select graduates to gain focused experience and mentoring opportunities with patients and clinicians in a specific area, often across the continuum of care. Students who complete residencies are qualified to sit for exams in specialty fields.
"Residencies are highly competitive positions, particularly within renowned health systems such as Parkview Health and The Ohio State University," said Max Baumgartner, Ph.D., chair of Trine's Department of Physical Therapy. "It's a reflection of the skills and passion of each student, as well as the strength of the Trine University DPT program, that three of our Class of 2021 alumni were selected for these elite training and mentorship opportunities. We're excited to see them continue to learn and contribute to the profession of physical therapy."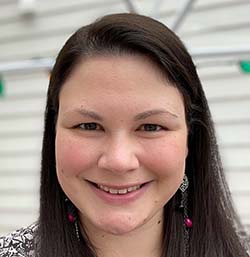 Boettner will spend six months at the Martha Morehouse Outpatient Rehabilitation Center, six months at Dodd Hall and four weeks at Wexner Medical Center, all on The Ohio State University campus. Her residency will include teaching responsibilities within The Ohio State University's Doctor of Physical Therapy program and original research with the possibility of publication.
She was accepted into two residencies, but said Ohio State's program has everything she was looking for.
"The experience in both inpatient rehab and outpatient stood out for me, since those are the settings where I plan to spend my career, and Ohio State has such vast and numerous resources that I knew this would be an unbelievable learning opportunity," she said.
"I've always been interested in the neurologic patient population because I find the pathology so fascinating and the treatment ideas are exciting. I love that two individuals who have the exact same stroke can present so differently and require completely separate treatment plans."
Once she completes the residency, she will sit for her Neurologic Clinical Specialist exam and begin her career as a neurologic physical therapist.
"I want to be in an area where there is a need for a physical therapist who specializes in neurology and who might not have the resources that a big metropolitan area does," she said. "I want to reach people who are underserved in need of additional services."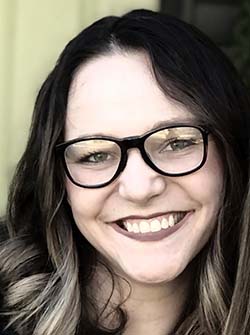 McPheters is working at Parkview Randallia, spending several months each on the neurology floor and in the ICU, in inpatient rehabilitation, and in outpatient neurology.
She learned of the opportunity during her last 14-week full-time clinical at Trine.
"Throughout my time as a student through Parkview, I had amazing clinical instructors who helped me grow in my passion for the neurological patient population," she said. "I have always dreamed of working at Parkview, so when I was on my last clinical and this position became available, I had a feeling God was in my corner and put me right where I needed to be at the right time."
During her residency, she will have the opportunity to work with a variety of neurological diagnoses, including spinal cord injuries, stroke, Guillain Barre syndrome, multiple sclerosis and amyotrophic lateral sclerosis (ALS). Once she completes the residency, she hopes to continue as a neurological physical therapist at Parkview and teach at the graduate level.
"I am so grateful for this career, because I know that I will forever be a student and attempt to learn all that there is to know about neurology and physical therapy," she said.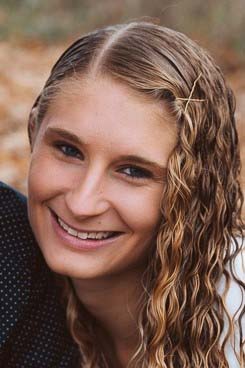 Blystone fell in love with athletic rehabilitation while completing a 14-week full-time clinical experience at Parkview Athletic Rehabilitation as part of her education at Trine.
"Treating this population allows me to combine my passions for sports and coaching with my love for rehabilitation and the human body," she said. "I am beyond excited for this residency."
Top photo: From left, Hannah Blystone, Courtney McPheters and Sarah Boettner at Trine University's Commencement on May 8. The three Doctor of Physical Therapy graduates have accepted residencies – two in inaugural positions established by Parkview Health, and one at The Ohio State University.
Last Updated: 08/24/2021