Trine esports looking forward to new semester, new coach
By Noah Swift
Communication '22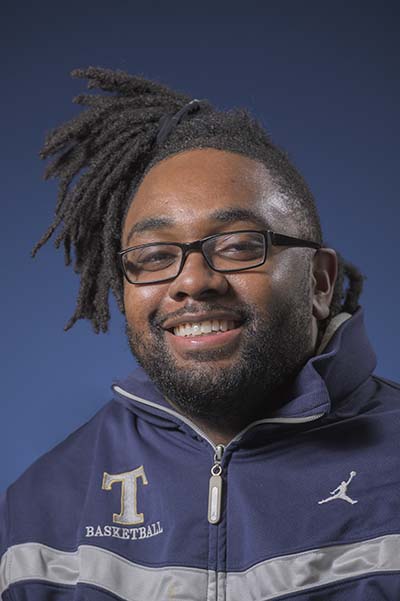 The esports team at Trine University has an impressive new outlook for this semester. New director and coach Tarvis Malone, a Trine alumnus, is excited to learn the ropes and be involved with the esports program at his alma mater.
Malone brings experience as a fighting game player for FYC Esports, a professional esports organization, where he competed in Dragonball Fighterz and Mortal Kombat 11. He also hosted tournaments for people in the fighting game community at the University of Toledo.
"Coming from a background of organizing tournaments and events with a great group of guys from back home, I thought it would be great to instill my ideas into Trine's esports team," he said. "Also, previously being a social worker, it was another opportunity to work with the younger crowd again."
The esports team last semester competed in Overwatch, League of Legends and Rocket League. League of Legends was first and Overwatch was second in GLEC (Great Lakes ESports Conference) competition.
"Through the competitions they did really well," Malone said.
The esports team also competed in Call of Duty, and Malone was impressed with their efforts.
"The JV team placed better than the varsity team, and that was surprising. But for me, coming in with a different background from video games, and playing FPS (first-person shooter), anybody can beat anybody. And that shows great development for the players," stated Malone.
The esports team began a new round of conference play on Jan. 30. League of Legends competition will begin soon, after being rescheduled due to a player absence. The team is also trying to start up CSGo competitions against schools in other conferences.
"Michigan Tech, Davenport and CMU have very good CSGo teams and we were able to upset the best team in the league, IUPUI, last semester. I'm excited for this crossover because it will be interesting to see how the program competes with other big schools," stated Malone.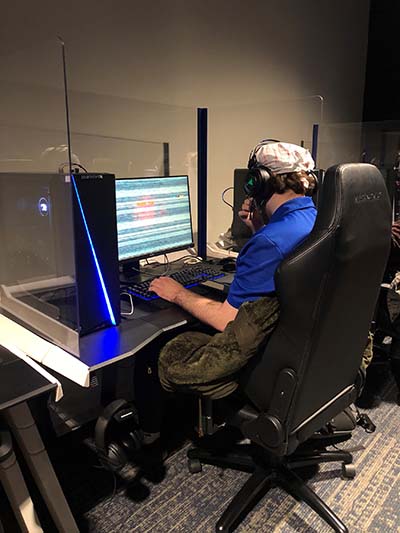 League of Legends team captain Matt Childs is also excited about this semester and the esports teams' accomplishments.
"Personally, I have been able to grow as a leader through the esports program. As of last year, I became the team captain for the League of Legends team. In doing so, I shouldered many responsibilities that have led me to learn a lot about being a leader. Also, in playing with the team I have developed stronger knowledge of the game and how teamwork and communication are very important in all aspects of life," he said.
"In League of Legends last semester, we placed second in the conference, so we are excited to get our shot at being first place. Additionally, we enrolled the team into a national tournament called CLOL (Collegiate League of Legends), which will have a lot of good players to compete against."
Last Updated: 02/09/2021