Trine promotes 2 in human resources
To help meet the diverse needs of its growing number of employees, Trine University has promoted two staff members in its Office of Human Resources.
Jamie Norton, who has served as director of human resources since 2012, has been promoted to assistant vice president for human resources and Title IX coordinator. Stephanie George, who joined the university in 2020, has been promoted to assistant director of human resources and deputy Title IX coordinator.
"Trine University employees recruit, teach and guide our students, clean our dorms, keep our campus beautiful and countless other tasks. They also represent us in their local communities, many times providing the first impression of the university," said Earl D. Brooks II, Ph.D., Trine University president.
"Because of the essential services they provide, it is critical that we have excellent professionals to help meet Trine employee needs. I'm pleased that Trine University boasts such a staff to help our employees get the most satisfaction from their work here."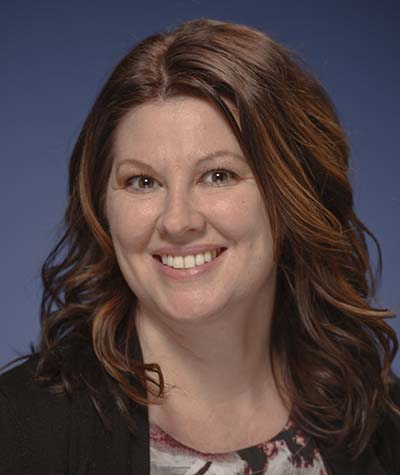 As assistant vice president for human resources, Norton will provide high-level strategic direction as well as day-to-day operational leadership in human resources. Her responsibilities will include recruitment, retention, employee relations, training and development, and policy administration. She also will direct, oversee and monitor operations including benefits, records management, compensation and classification.
"I am excited to be able to continue pursuing my passion to help people," she said. "I look forward to continuing to administer the university's human resources and Title IX policies and programs effectively and efficiently, while ensuring the department continues to provide excellent customer service to our faculty, staff and students."
An accounting professional for 13 years before joining Trine, Norton holds Bachelor of Science degrees in accounting and human resources from Trine, as well as a Master of Science in organizational leadership with a specialty in human resources and an MBA with a specialty in finance. She also holds PHR certification from the HR Institute and SHRM-CP certification from the Society for Human Resources Management.
"To be given the opportunity to work in human resources at my alma mater is truly a blessing. I look forward to the new opportunities this role will incorporate for the university and my professional development," she said.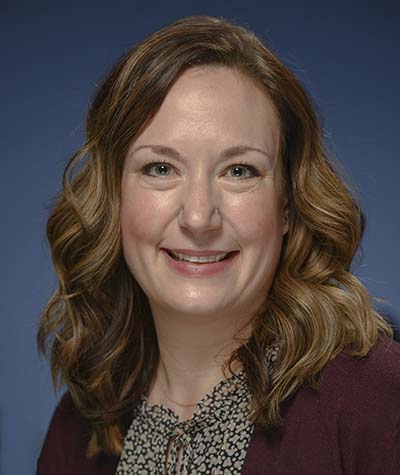 As assistant director of human resources, George will support the department in areas including staffing and recruitment, compensation, benefits, performance reviews, training and development. She will be responsible for onboarding of new employees and of student employees in support of the federal work-study program and internships for the university.
She also will compile payroll data and be responsible for the administration of the university's health plans.
Prior to joining Trine, George was senior human resource business partner at Clemens Food Group in Coldwater, Michigan. She had previously worked at Tenneco from 2006-2017 in progressively more responsible positions related to human resources.
George holds a Bachelor of Business Administration with a major in human resources management from Western Michigan University and a Master of Business Administration with a major in human resources management from Northcentral University in Prescott Valley, Arizona.
"Stephanie has been a wonderful addition to Trine University's human resources department and is an asset to the university and its employees," said Norton. "I look forward to all she will accomplish in her expanded role."
Last Updated: 01/12/2021