Triton Metal Products adds educational opportunities for Tritons through new partnership with Trine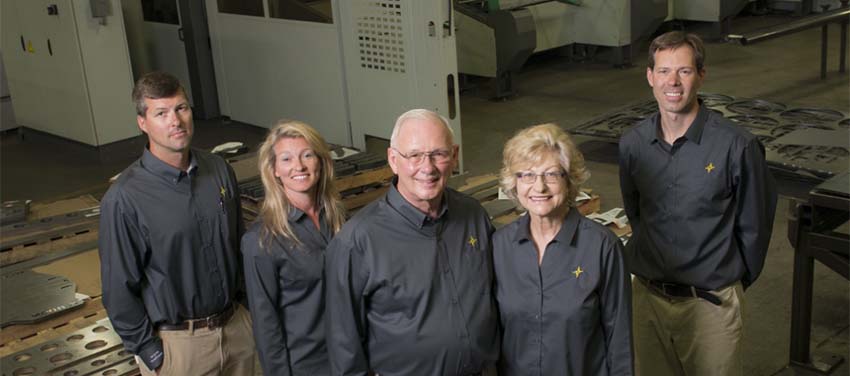 HAMILTON, Ind. — Through a new partnership with Trine University, the "Tritons" at Triton Metal Products will have access to expanded educational opportunities.
The industry-leading metal fabrication company also will receive free access to job posting and recruitment opportunities, attracting Trine students and alumni, as well as access to Trine innovation 1, which provides marketing and expansion strategies, assistance with new products, and/or improvements to current processes or products.
"As a training and learning facility, anyone who becomes a Triton has the opportunity to walk in the door with no experience and possess the desire to learn and be trained for advancement and growth. The support from every Triton in developing our talent is second to none. Partnering with Trine University is our next step in assisting our Tritons to reach their dreams and full potential," said Tricia Baughman, chief financial officer for Triton Metal Products.
"Triton Metal Products' culture of valuing those who work there is evident, beginning with its statement that there are no employees, only Tritons," said Earl D. Brooks II, Ph.D., Trine University president. "We are proud that the company recognizes the benefit that education through Trine University can give to Tritons, and look forward to helping assisting them in learning new skills and advancing in their careers."
Through the partnership with Trine, Triton Metal Products will be able to create customized courses, available online and on-site. Employees will be provided support in obtaining educational grants and scholarships, reducing education expenses for the team at Triton.
Tritons will receive added support to ensure those enrolled with Trine are utilizing 24/7 access to tutoring, along with all other available academic and financial aid services. Triton co-workers can take advantage of more than 45 courses using open education resources, eliminating textbook and materials costs, and can receive a free application for enrollment and free unofficial education transfer credit evaluation.
Thanks to TrineOnline's generous education credit acceptance program, Tritons will be eligible to transfer up to 90 education credit hours toward a bachelor's degree program, including their unique on-the-job training experience. This means fewer courses are needed to complete a degree; therefore, they have less financial impact, and graduation is possible in as little as one year. In addition, students are given the opportunity to earn graduate credits while working on a bachelor's degree through TrineOnline's combined degree programs.
Triton Metal Products improves efficiencies with expert in-house design-build capabilities. Its skilled team members adopt a shared vision, collaborating at every stage of the process.
With an expansive list of capabilities, the company is equipped to handle the most complex projects. For more than 40 years, its purpose has been to make a meaningful difference in the lives and businesses it touches.
Triton Metal Products melds together the winning combination of minds plus machines by hiring the brightest in the business and equipping them with the best tools and technology. In turn, customers get better parts, on-time delivery and exceptional value.
For more information on educational partnership opportunities with Trine University, visit trine.edu/online/partnerships.
Photo: From left, Triton Metal Products owners and executives Justin Freudenberger, chief operating officer; Tricia Freudenberger Baughman, chief financial officer; John Freudenberger, founder and owner; Terri Freudenberger, founder and owner; and John Freudenberger Jr., chief executive officer. The company will offer expanded education opportunities to "Tritons" through a new partnership with Trine University.
Last Updated: 04/12/2021