Heavin to lead Transition to Teaching at Trine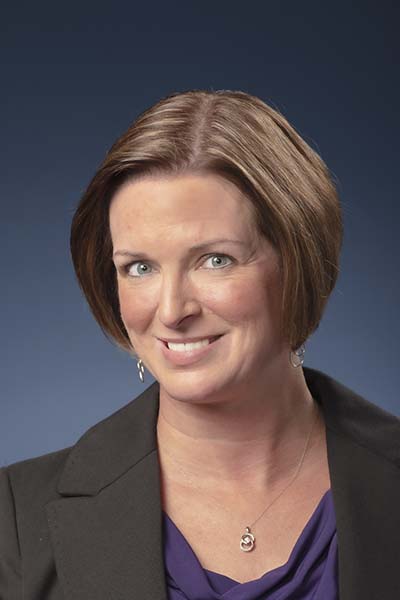 Amy Heavin will join Trine University as director of the new Transition to Teaching program within the university's Franks School of Education this fall.
"We are thrilled to have Amy Heavin join our School of Education faculty. Amy has been an excellent partner to Trine University for years and we know her well," said Tony Kline, Ph.D., dean of the Franks School of Education. "She brings a strong vision to our new Transition to Teaching program along with valued K-12 teaching and award-winning leadership experience. We can't wait for her to get started."
In her role at Trine, Heavin will help develop and implement the university's Transition to Teaching program, an accelerated program that will help career professionals who hold bachelor's degrees earn the credentials to teach.
"I am thrilled to be a part of Trine University! Not only do I have the opportunity to extend my passion in working with pre-service teachers and other educators, but I also will have this amazing opportunity to work with the great people at Trine," she said.
"I have known many of the faculty for years, and I am humbled to work alongside them in their innovative endeavors to educate our next generation of educators. I feel honored to be on the ground floor of the new Transition to Teaching program, helping teachers grow and earn their licensure. I am excited to start this new journey, extending my background in education to the higher education realm."
Heavin comes to Trine from Ryan Park Elementary School in Angola, where she had served as principal since 2013. During her time at Ryan Park, she was honored as Indiana Association of School Principals District 3 Elementary Principal of the Year (2018).
Before coming to the Metropolitan School District of Steuben County, Heavin worked in the East Noble School Corporation, serving as seventh- and eighth-grade language arts/Pre-AP ELA Teacher, principal of the corporation's Alternative Learning Center and corporation curriculum coordinator, and principal of Rome City Elementary School.
She also served as an English teacher and literacy coach for Pasadena Unified School District in Pasadena, California.
She is a candidate for a Ph.D. in educational leadership from Indiana State University, with completion expected in October 2022. She also holds a master of education from Saint Mary-of-the-Woods College and a Bachelor of Musical Arts from DePauw University.
Last Updated: 06/13/2022