Community Harvest expands educational opportunities through Trine partnership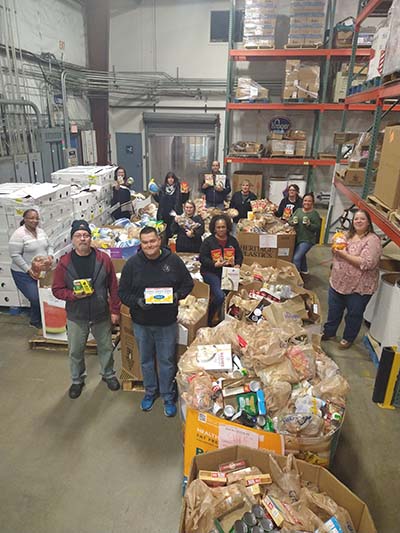 FORT WAYNE — For nearly 40 years, Community Harvest Food Bank has provided food to people facing hunger throughout northeast Indiana.
Now, a new partnership with Trine University will allow the regional food bank to provide a wider range of professional development and educational opportunities to its employees, clients and volunteers.
"Trine has been a fantastic partner to the food bank in both hunger relief and community outreach," said Carmen Cumberland, Community Harvest President and CEO. "They have partnered with us for our annual U Can Crush Hunger food drive, and this educational partnership will be another stepping stone in our mutual goal to strengthen the community."
"Trine University is proud to partner with Community Harvest Food Bank and assist in its vital work of alleviating hunger in this region," said Earl D. Brooks II, Ph.D., Trine University president. "We look forward to helping Community Harvest enhance the skills of its employees, clients and volunteers as they assist the organization in carrying out its mission. We also look forward to continued partnerships through student opportunities, campus programs and university events."
As part of the new partnership, Community Harvest will be able to create customized courses, available online and on-site. Employees, volunteers and clients will be provided additional support in obtaining access to available educational grants and scholarships, reducing education expenses.
Community Harvest employees and employee spouses will receive a discount on tuition for undergraduate TrineOnline courses. In addition, dependents of those who complete degrees at Trine qualify for the university's Legacy Award, which provides up to $2,000 per year toward tuition.
Trine will offer Community Harvest enhanced opportunities to recruit Trine students for internships, open positions and volunteer opportunities. Community Harvest also will have the opportunity to share information regarding food insecurity and access to a broader range of community activities with student organizations, athletics and exclusive Trine events.
Community Harvest employees, clients, and volunteers will receive added support to ensure those enrolled with Trine are utilizing all available academic and financial aid services. They can take advantage of more than 45 courses using open education resources, eliminating textbook and materials costs, and can receive a free application for enrollment and free unofficial transfer credit evaluation.
Due to TrineOnline's generous education credit acceptance, Community Harvest employees, clients\, and volunteers will be eligible for up to 90 credits hours toward a bachelor's degree program, including credit for their unique on-the-job training experience. This means fewer courses are needed to complete a degree; therefore, they have less financial impact, and graduation in as little as one year. In addition, students are given the opportunity to earn graduate credits while working on a bachelor's degree through TrineOnline's combined degree programs.
Community Harvest Food Bank was established in 1983 in response to the closure of the International Harvester plant that sent tens of thousands into unemployment. They are a proud regional member of both Feeding America and Indiana's State Association of Food Banks, serving Adams, Allen, DeKalb, Huntington, LaGrange, Noble, Steuben, Wells and Whitley counties.
For more information on educational partnership opportunities with Trine University, visit trine.edu/online/partnerships.
Last Updated: 05/04/2022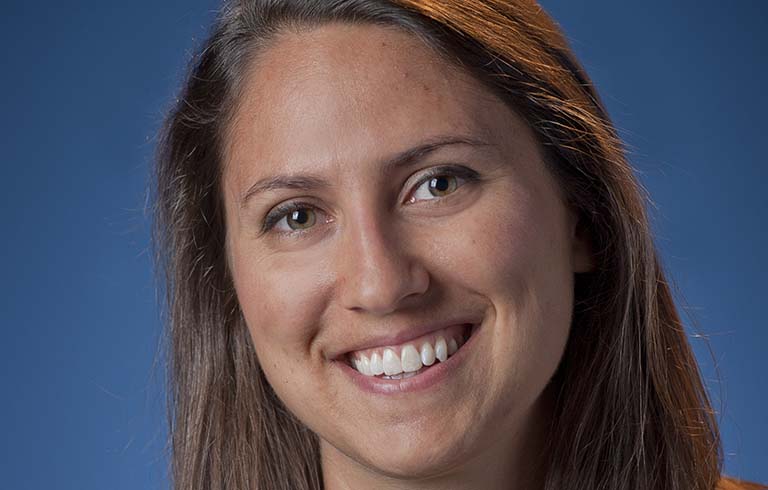 June 6, 2023
Trine University has named Lexie Staten as dean of its Rinker-Ross School of Health Sciences.
1/3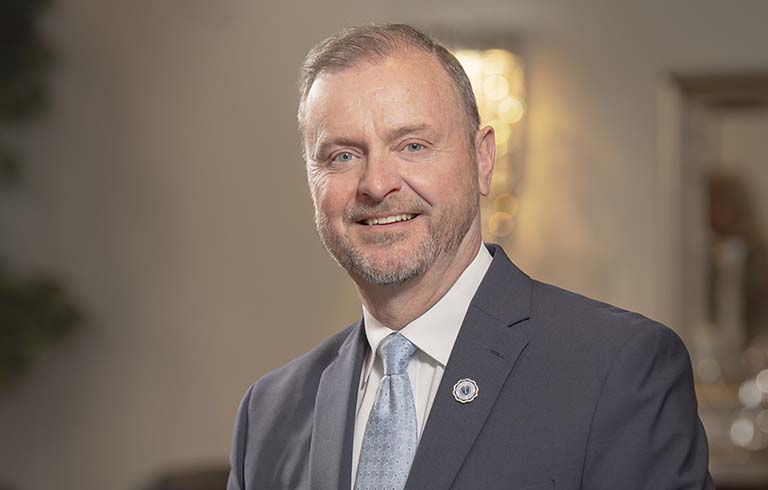 June 1, 2023
Trine University welcomes John Shannon, Ph.D., to his new role as the 17th president of the university. Dr. Shannon's presidency begins today, June 1.
2/3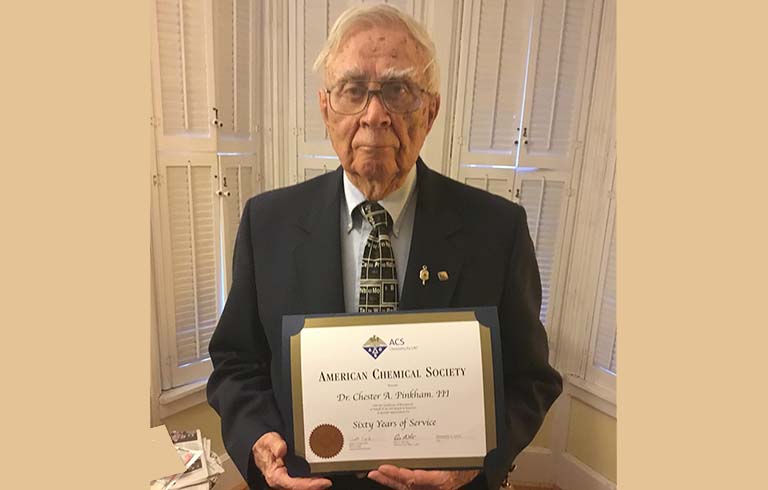 May 31, 2023
Chet Pinkham, Ph.D., professor emeritus, was honored by the Northeastern Indiana section of the American Chemical Society at its annual awards ceremony and banquet on May 24.
3/3