First female Red Wings broadcaster featured on Trine podcast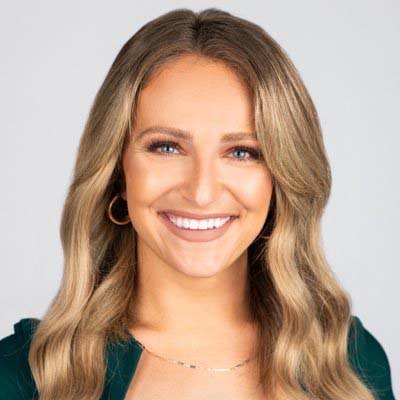 The newest episode of Trine University's Center for Sports Studies podcast features insights from the first woman to be part of a Detroit Red Wings radio broadcast.
Daniella Bruce, a digital reporter and producer for the Tigers and Red Wings, joined the Trine University's Media and Society class from Little Caesar's Arena via Zoom on March 25. The podcast is a recording of Bruce's presentation, including her answers to questions from students on topics such as the importance of internships and keeping calm on the air.
Bruce made history on Jan. 8 when she joined longtime Red Wings play-by-play announcer Ken Kal for a game at Los Angeles to provide color commentary while Paul Woods, who usually performs those duties, was recovering from COVID-19.
Produced through the Trine Broadcasting Network, the Trine Center for Sports Studies podcast focuses on the business side of sports, including interviews with sports professionals and current research in sports studies. Hosted by Brandon Podgorski, director of Trine's Center for Sports Studies, the podcast is available at css.transistor.fm as well as on platforms such as Spotify, iTunes, Google Play and Stitcher.
Last Updated: 04/12/2022