Daily sports podcast host is guest on Trine podcast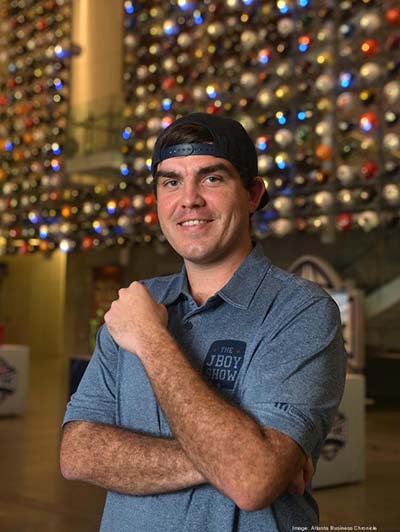 The host of a popular sports podcast joins the newest episode of Trine University's Center for Sports Studies podcast to discuss how students can launch their own show.
In 2020, Jake Crain was coaching football at a college in Montana when he moved back to his home state of Alabama during the pandemic. Shortly after, he created The JBoy Show podcast, mainly focusing on SEC football.
Since then, the show has grown to Crain & Co, a daily podcast with the Daily Wire. Crain and his co-hosts Blain Crain and David Cone use their experiences as former college athletes to give an insider's view of sports.
In the Center for Sports Studies podcast, Crain discusses how he built his show and offers advice to aspiring sports podcasters.
Produced through the Trine Broadcasting Network, the Trine Center for Sports Studies podcast focuses on the business side of sports, including interviews with sports professionals and current research in sports studies. Hosted by Brandon Podgorski, director of Trine's Center for Sports Studies, the podcast is available at css.transistor.fm as well as on platforms such as Spotify, iTunes, Google Play and Stitcher.
Last Updated: 09/22/2022