Sports agent shares insights, tips on Trine podcast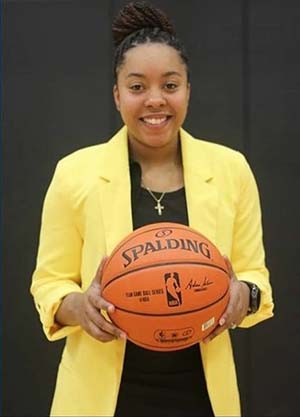 A Fort Wayne-based sports agent discusses her journey from playing basketball and running track to representing professional athletes in the newest episode of Trine University's Center for Sports Studies podcast.
Chauntiel Smith-Jones, owner of Capture Sports Agency, shares her story of how her athletic experiences turned into a career representing professional athletes. She also discusses her mission at CSA, branding tips for college student-athletes and things to look for in an agent.
A basketball and track athlete at South Side High School in Fort Wayne, Smith-Jones earned a full scholarship to run track at Indiana Tech. After graduating, she founded CSA, which works with athletes in areas such as contract negotiations, financial planning, brand development and community engagement.
Produced through the Trine Broadcasting Network, the Trine Center for Sports Studies podcast focuses on the business side of sports, including interviews with sports professionals and current research in sports studies. Hosted by Brandon Podgorski, director of Trine's Center for Sports Studies, the podcast is available at css.transistor.fm as well as on platforms such as Spotify, iTunes, Google Play and Stitcher.
Last Updated: 01/18/2022