Eberts promoted to associate vice president at Trine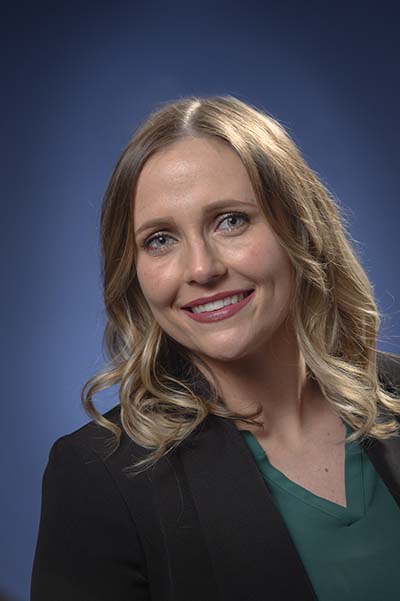 Trine University has promoted Keirsten Eberts to the new position of associate vice president and dean of the College of Graduate and Professional Studies (CGPS) and Office of International Services (OIS).
Eberts had served as assistant vice president and dean of academics for CGPS/TrineOnline since 2020. In her new role, she will have strategic responsibility and accountability for all operations of OIS as well as the instructional programs and offerings of CGPS.
"Our graduate programs, in particular, are continuing to experience explosive growth," said John Shannon, Ph.D., provost and senior vice president. "Keirsten's outstanding leadership of TrineOnline's academic programs provides perfect synergy with the hybrid model that has been implemented so successfully at our education centers serving international students."
Staff oversight, strategic initiatives
In addition to overseeing OIS staff at those education centers as well as those working on Trine's Angola campus, Eberts will continue to assess and coordinate the development of instructional programs and curriculum for TrineOnline, including strategic initiatives in open educational resources, extended reality and certification.
"I am really excited to bring two amazing teams together," she said. "The work that both TrineOnline and the Office of International Services are doing is incredible. Our online student population and international student population growth is remarkable. Bringing both teams together will enable us to be even more collaborative and efficient as we continue to grow."
A staff member at Trine since 2013, Eberts has served the university in roles with increasing responsibility, including enrollment specialist, senior director of the Angola Education Center, senior director of global partnerships and assistant vice president and dean of academics for TrineOnline.
She has been an active member of the Angola Area Chamber of Commerce, earning Young Professionals Network Member of the Year honors in 2018 and Volunteer of the Year in 2014.
Eberts graduated from Trine University with a Bachelor of Science degree in psychology in 2014 and a Master of Science in leadership in 2015.
Last Updated: 08/03/2022