Trine's MSO presents end-of-year awards
Trine University's Multicultural Student Organization presented its end-of-year awards at the home of advisor Deb McHenry on April 29.
MSO members received certificates for appreciation, participation, recognition, academic achievement, international community impact, most compassionate and most improved.
Plaques were presented to the following members:
Kelsie Kimbrough, MSO secretary, Excellence in Service
Angela Pokharel, MSO vice president, Distinguished Service Award
Ali Salim, MSO president, Excellence in Leadership Award.
The mission of the Multicultural Student Organization is to support and advance Trine University's commitment to cultural diversity.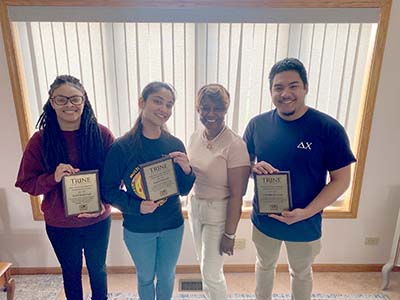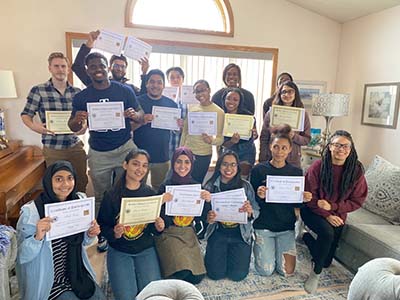 Last Updated: 05/09/2022