Students from Education One charter school provide gifts to women's shelter
BEDFORD, Ind. — Students from Lawrence County Independent Schools, which is chartered by Trine University's Education One, donated gifts to residents of a local women's shelter after raising money through a class project.
The fourth-grade class worked during art and math, raising $628 to purchase gift baskets for each of the six families at the shelter and 14 gift bags for ladies who live there. The class also made eight tubs of ranch oyster snack crackers for shelter residents.
The gifts and snacks were delivered on Dec. 22 to Becky's Place, which serves women and children experiencing homelessness, providing both shelter and programs to move them toward self-sufficiency. Becky's Place serves more than 100 homeless women and children each year.
Wanting to help others
Melissa Brown, who teaches fourth grade at the school, said after conducting a food drive for a local soup kitchen at Thanksgiving, her students wanted to continue fundraising. The class looked at different charities and decided on Becky's Place.
Students began making cards Nov. 16 and continued until all orders were filled a month later.
The funds raised purchased the items for a family basket for each woman residing at the shelter. Baskets included items such as family games and reading books as well as fuzzy socks and body spray for the mothers.
"The kids pulled their ideas from the Dollar General website, they were adamant the gifts generate family time," Brown said.
"There are so many factors to this project, but ultimately the kids gain a sense of being part of something bigger," Brown said. "They set their own rules for the project, they come up with the goals, guidelines and they execute the project. They put their ideas into motion instead of following someone else's dream. In the end, they will see the fruits of their labor. They will SEE the difference they have made in the lives of others. They are learning that no task is too big and no person is too young to create change."
Lawrence County Independent Schools (LCIS) is a K-8 public charter school located at 223 Old Farm Road, Bedford, Indiana, serving Lawrence County and more than 300 students. LCIS was founded in 2020 by passionate parents, community members and teachers.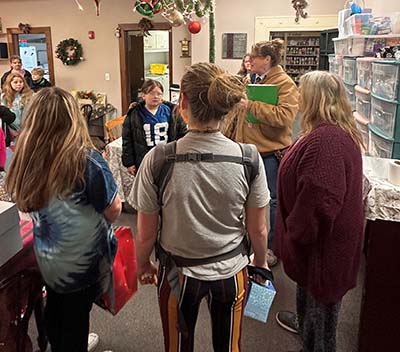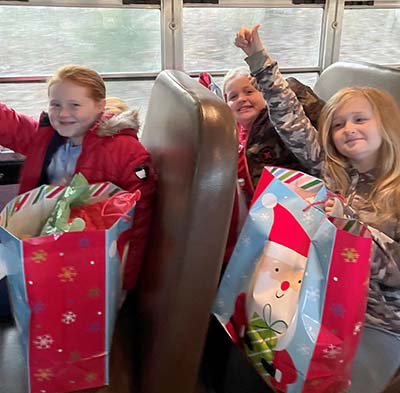 Last Updated: 01/05/2023