Alumnus Vrablic named president at Rulmeca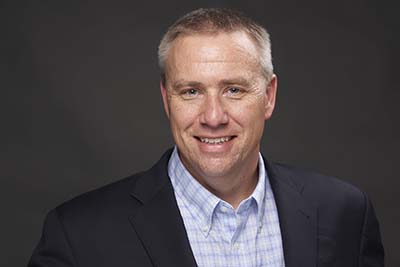 WILMINGTON, N.C. — Rulmeca Corporation promoted Brian Vrablic, a 2001 Trine University alumnus, to president of the company, effective Jan. 1, 2023.
Vrablic graduated from Trine with a bachelor of science in electrical engineering.
Vrablic joined the company in 2013, most recently serving as Director of Sales & Marketing. Mike Gawinski, who previously served as president, will remain as CEO.
"Brian and I have been working closely together during the last nine years," Gawinski said. "I am happy to say we share a very similar company vision. Brian's knowledge of our industry and his management style, which recognizes the value of each Rulmeca employee, will enable him to lead the company to the next level.
During a recent company function Vrablic passionately presented his vision for the company's future.
"This group of people," Vrablic said, "act more like a family than a corporation. It is a pleasure to come to work every day. Our commitment to our customers, our suppliers, and each other is what sets us apart from other manufacturers in our industry."
"During the years we have worked together," Gawinski said, "we have developed something like a 'father-son' relationship. I am proud of Brian's accomplishments and look forward to watching him lead the company forward."
Rulmeca serves equipment manufacturers directly and end users through a network of independent conveyor component distributors and local service providers throughout the United States and Latin America.
Last Updated: 01/06/2023