Madison Clutinger is an intern with the Retail Operations team at Vera Bradley for the summer. In this role, Madison helps analyze reports for Vera Bradley Custom and Archive stores, test stores the company uses to configure ways to make their brand experience better.
"I am also working on smaller projects such as cycle counting, which is a method of checks and balances to confirm physical inventory counts match inventory records, for our factory stores, and analyzing that data for different departments. My big project for the summer is to implement Livestream Shopping, where shoppers can buy items through a virtual livestream to the Vera Bradley website," she said. "We are going to our launch our first show within the next two weeks; collaborating and working with many different teams within my team has been extremely insightful and rewarding."
Madison feels Trine's one-to-one student faculty experience prepared her for this role.
"If it weren't for my professors pushing me to take a leap with this role or pushing me to perform better in the classroom, I wouldn't have ever been prepared," said Madison. "My intern group is comprised of talent from many big, powerhouse schools. To even be considered as an intern with this group of talent has been incredibly humbling.
"I will always credit Trine University for my education and the programs they have for their students to prepare them for such roles."
- Madison Clutinger
In this internship, Madison hopes to gain extensive knowledge in the fashion industry, where she hopes to work eventually. Learning about different customer behaviors and what they are looking for when they come into stores or visit online is an interesting task for Madison. She also hopes to gain an understanding of the different ways a store operates.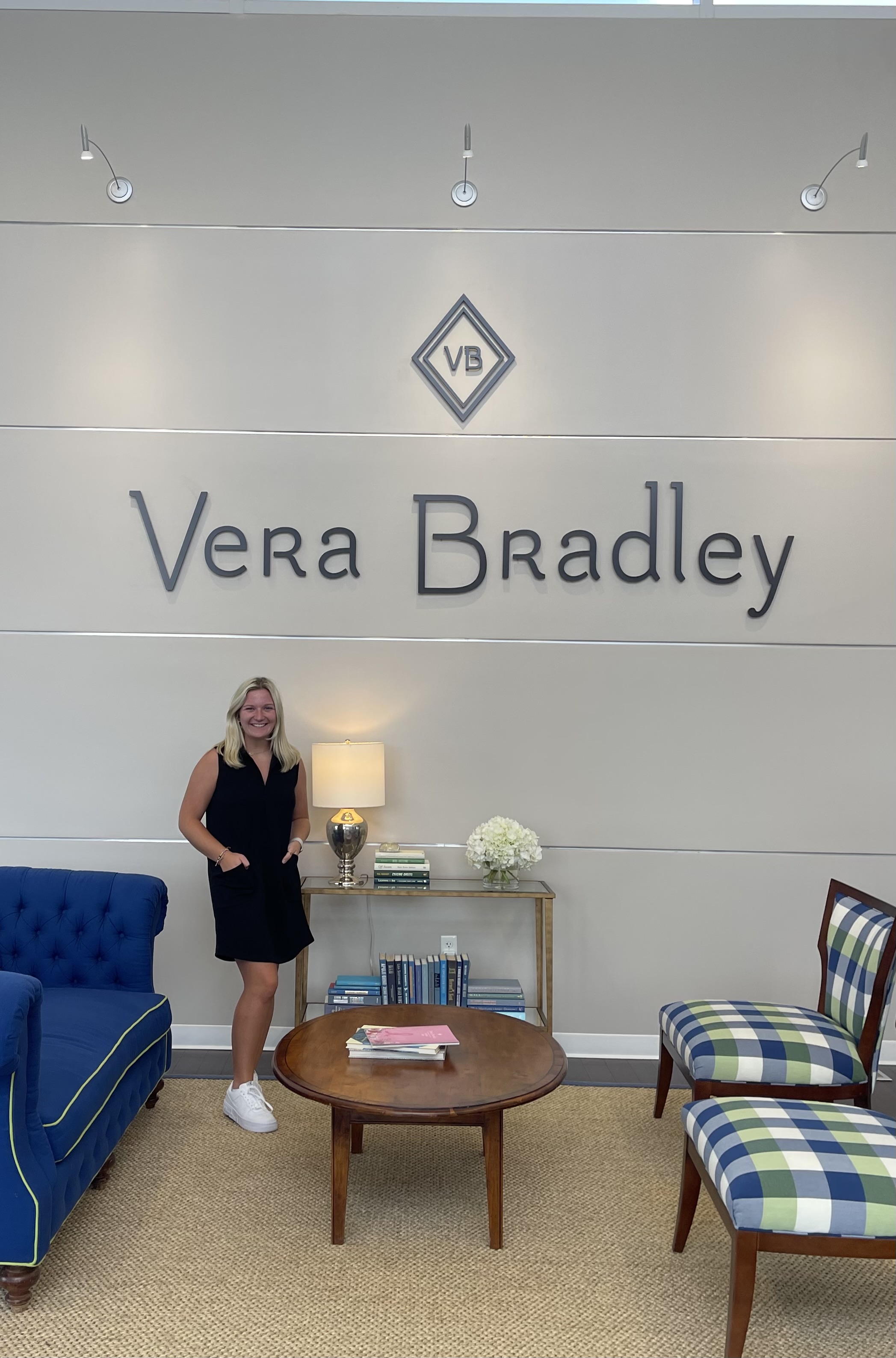 "I have learned a lot about collaborative work between different departments within the company," said Madison. "I am learning at a large corporate level how things are run and how fast-paced it is, and I love it. Without the Martin Executive in Residence Program, where I met my mentor, or without Kelly Trusty pushing me to go for this role with no certainty of landing this job, I wouldn't have stepped out of my comfort zone and set this goal for myself."