Surestep/Transcend Orthotics and Prosthetics
Career Analysis Organization of America
South Bend, Indiana

At Surestep, Valecia worked as a marketing intern to create a marketing plan for a TikTok presence. She also helped produce an internal employee podcast. At the Career Analysis Organization of America, she created a business plan to help produce a steady revenue stream. She also has worked as marketing assistant for the Ketner School of Business.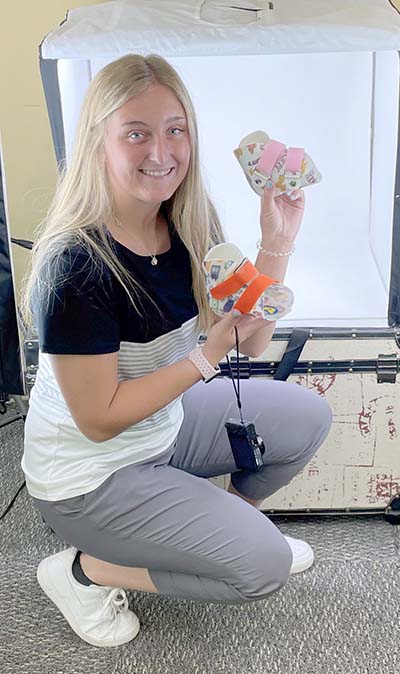 After graduation, she would like to work in digital or social media marketing and eventually work
her way up to executive director of marketing.
"I love content creation, posting, and viewing website and social media analytics," she said. "During my internship at Transcend, I got to work with the social media manager to view analytics, create posts, write articles, take product pictures, and create an action plan to get the company on TikTok. I realized this is what I would love to do!"
"Our school gives so many great opportunities and resources to students that even a very shy student, like me, can become so much more than they think they're capable of and reach their full potential."- Valecia Palermo
Valecia was very shy when she arrived at Trine as a freshman, but was able to come out of her shell by getting more involved on campus.
"I was so timid and would not push myself to do anything I was uncomfortable with, but as I matured and learned from my professors, I was able to grow," she said. "Our school gives so many great opportunities and resources to students that even a very shy student, like me, can become so much more than they think they're capable of and reach their full potential."