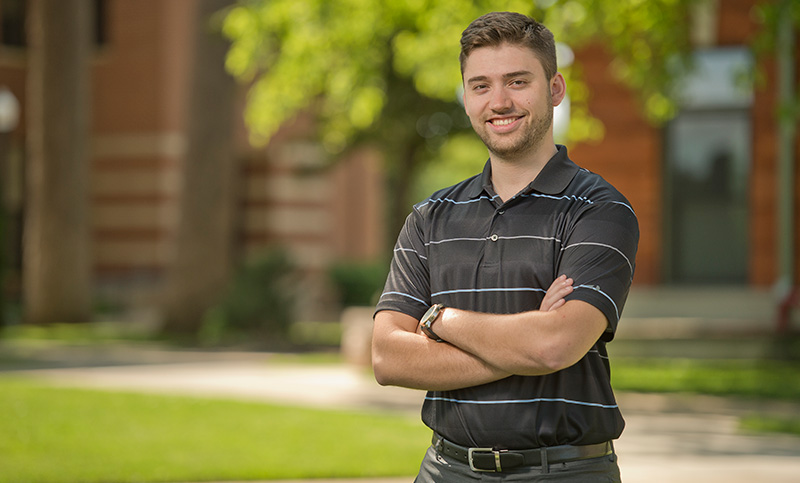 Michael Schroeder is a 2019 graduate from Ohio Northern University with a Bachelor of Arts in Communications. He brings his love of small colleges to Trine University where students can form close long lasting connections with faculty, staff, and fellow students.
While at ONU he participated in Public Relations Student Society of America and intramural sports, as well as serving as a student manager for the ONU Men's Basketball team. His other hobbies include photography (check some of them out in his office), wakeboarding, karaoke, and soccer.
Originally from Kalida, Ohio, Michael's goal was to work somewhere caring, loyal and outgoing - Trine filled this need. Michael believes Trine is "A place where everyone is like family and we work hard every day to achieve dreams."
Send us a selfie with your admission counselor or a quick snap of your acceptance letter. Tweet us or tag us on Instagram (@TrineAdmission) when you have decided that you are #TrineBound. We'll favorite and retweet!
Michael Schroeder
Assistant Director of Admission
260-665-4234
800-347-4878
schroederm@trine.edu