Global Partners Faculty
Meet our global partnership faculty.
Faculty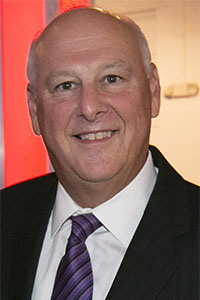 Michael J. Martin, MBA, MPM
MBA – Valparaiso University
MPM, Master of Public Management – Carnegie Mellon University
BS in Accounting – Tri-State University (renamed to Trine University in 2008)
Mr. Martin lectures extensively in the disciples of Finance, Accounting, Economics, Marketing, Strategic Management and Human Resources. Within the last five years, he has taught undergraduate and graduate classes online and face-to-face for Trine, Butler University and other colleges and universities. Since 2015, he has been lecturing full time in Malaysia at Putra International College a global partner of Trine. In October, 2014 Mr. Martin began an energy utility consulting practice to provide regulatory and technical advice to clients. Previously, he held management positions within Fortune 500 energy companies over a 37 year corporate career. Martin was frequently called on to testify before state and federal administrative agencies regarding economic, financial and policy matters. As a Campus Director for Trine University he managed day-to-day affairs of the Regional Campus in Indianapolis. He received an MBA with distinction from Valparaiso University in 2008, a University that has been ranked as one of the best business schools in the US by US News and World Report. His Bachelor of Science Degree in Business Administration was granted by Tri-State University (now Trine) in 1977 with a major in Accounting.
Martin believes his classroom strength is relating academic concepts and principles to his past and current work experiences. In his view students learn best when they are involved in the classroom discussions and can see how curriculum applies to them today and their future plans. Professor Martin uses humor and current events to keep students engaged and his teaching relevant.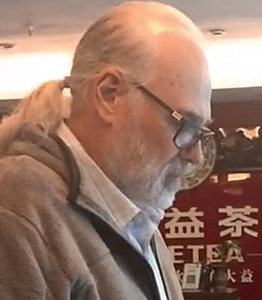 Mark J. Roselli, Ph.D.
Director of Global Partnerships,
Associate Professor - Trine University
Ph.D. in Public Administration and Philosophy – University of Missouri Kansas City
M.B.A major in Management – Avila University
B.A. major in Business Administration – Webster University
Prior to my career in academics, I spent 26 years working in business. My business career encompassed information technology and management, primarily in the finance industry. I often use my business experiences in the classroom to help students see the connections between theory and application.
In my academic career of the last 20 years, I have had the opportunity to teach full-time and live in the USA as well as in many other countries, including Malaysia, China, Viet Nam, Singapore, Taiwan, Hong Kong, Costa Rica, Burkina Faso, Turkey, France, and Austria. I like to use my international experiences in the classroom to help students explore global issues.
My research interests include management and ethics. My published articles on these subjects have appeared in domestic and international journals. I have made presentations related to these areas in the USA and internationally.
My wife Rebecca and I have been married for 46 years and we have two children and seven grandchildren. In my leisure time, I enjoy family, travelling, music, movies, cooking, carpentry, and scuba diving.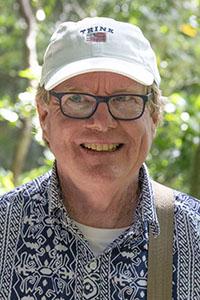 Worth Weller, MBA, MA
M.B.A – Trine University
M.A in English – Indiana University
BA in Sociology – Duke University
Mr. Weller is a full-time Instructor with Trine University's Global Partnership in Melaka, Malaysia and Ningbo, China. He has taught Internet courses for Trine for over a decade and face to face courses for Trine in SE Asia for the past three years. He holds a Master of Arts degree in English from Indiana University, a MBA from Trine University and a BA degree in Sociology from Duke University.
Mr. Weller's teaching strategy is to incorporate real-world experiences into the course learning outcomes and to cause the students to display critical thinking by having them, with appropriate guidance, prepare and present the majority of the course content.
Prior to becoming a college professor he was a journalist for many years, including a three-year stint in the US Army Europe. He has been a board member and president of the Hoosier State Press Association.
When he is not in China or Malaysia he lives near Asheville, North Carolina, with his wife and two dogs where they enjoy hiking and traveling.