Students, staff share adventures, experiences during program
ANGOLA, Ind. – Trine University's Study Abroad Club put the spotlight on studying abroad and what makes it so special during an event that was part of a global celebration of International Education Week.
Trine students who have studied in foreign countries and staff shared their experiences as did international students who are studying at Trine. The event took place Thursday, Nov. 21, in Fabiani Theatre in the Rick L. and Vicki L. James University Center.
"For many of us, the experience of being in the U.S. is really special," said Zainab Al Alshaikh, a freshman communications major from Saudi Arabia. The many differences between Saudi Arabia and the United States "give me the opportunity to communicate with other students and to have an open mind to communicate." One big difference, she said, is that Saudi parents take such complete care of their children, even when they are young adults, so they don't get the same opportunity as their American peers to learn life skills.
A trio of Japanese students, Yuka Iizuka, a communications major; Eri Ueno, an English and language arts teacher education major, and Hiroki Kurihara, an elementary education major, shared information about their homeland before telling what they have learned while being in the U.S., such as becoming more confident and assertive. Iizuka and Ueno each wore colorful kimonos when they appeared on stage and appeared enthusiastic when they told about cultural experiences, such as having an Amish meal and how they became involved with campus activities, including marching and pep bands. These Japanese students are on short-term exchanges.
Kurihara said initially the language barrier made it difficult to make friends and he struggled with being homesick. What he didn't do, however, was feel sorry for himself. He overcame the challenges by talking with a friend and opening his mind, participating in campus activities and refraining from negative thoughts by focusing on studies and going to the gym.
Malaysian student and the Study Abroad Club president Pravendran Taseandram, a senior mechanical engineering major, served as the master of ceremonies, introducing speakers and calling out the names of those who won door prizes.
Six other students also shared their experiences. Sophomore Skye Nguyen, a chemical engineering major, talked about her experience as a high school exchange student from Vietnam. She was hosted by a family in Auburn.
Trine freshmen Alexandra Slick, a math education major from Pendleton, Ind., and Nathan Rea, an engineering foundations major from Indianapolis, who are each preparing for a semester abroad, shared their experience of hosting an international student. Shelby Frailey and Padraig Murphy shared their inspiration and perspective on studying abroad. Murphy, a Wapakenata, Ohio, junior majoring in psychology, plans to study at Bond University Australia during the upcoming semester. Frailey, a Saline, Mich., sophomore majoring in chemical engineering, has secured a summer 2014 internship opportunity in Australia.
The last student to appear, Jing Liu, a finance major from China, who uses the American moniker of Roy, left the audience laughing at his comments and applauding his performance. Jing said he came to the U.S. to study English and for the freedom, getting laughs when he said "I do many things she doesn't know about" while referring to his mother.
He referred to China as a big family, noted the county's outline looks like a chicken -- "I live between the chicken leg and breast" in Qingdao -- and showed images of his country and its people. He ended his time on stage by performing a Chinese song to the delight of the audience that offered a couple of rousing rounds of applause.
The program was opened by Haseeb Kazi, Ph.D., director of study abroad, who welcomed the audience and introduced the executive board of the Trine Study Abroad Club.
John Shannon, Ph.D., vice president for Academic Affairs gave the keynote address. "When you study abroad you'll have a life changing experience. There is no doubt about that in my mind, as I myself have studied abroad," Shannon said. He spoke about the numerous benefits of studying abroad, and encouraged students to think about it.
The second guest speaker, David Colbert, director of International Admission and Services, shared his insight and personal experience of cultural diversity and immersion. "What I'd like to talk about today, coming from the other direction, is the international students coming to our campuses in America, and how they affect our academics, our communities, and our economics," Colbert said.
After their remarks, Kazi presented information on the planning and procedure involved in study abroad. "Study abroad because it not only makes you a better student, but it also makes you a better person," Kazi concluded.
Taseandram and Kazi ended the event by thanking those in attendance. Kazi also expressed gratitude to the many organizations and departments that pitched in to make the event a success and invited attendees to enjoy refreshments as they looked at student-made displays that focused on 20 different countries, including Japan, the Philippines, the American Virgin Islands, the Bahamas, Argentina, Saudi Arabia and India.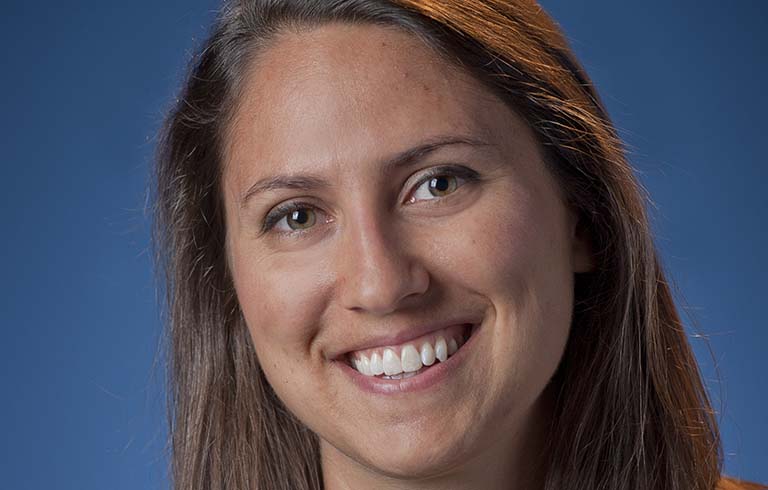 June 6, 2023
Trine University has named Lexie Staten as dean of its Rinker-Ross School of Health Sciences.
1/3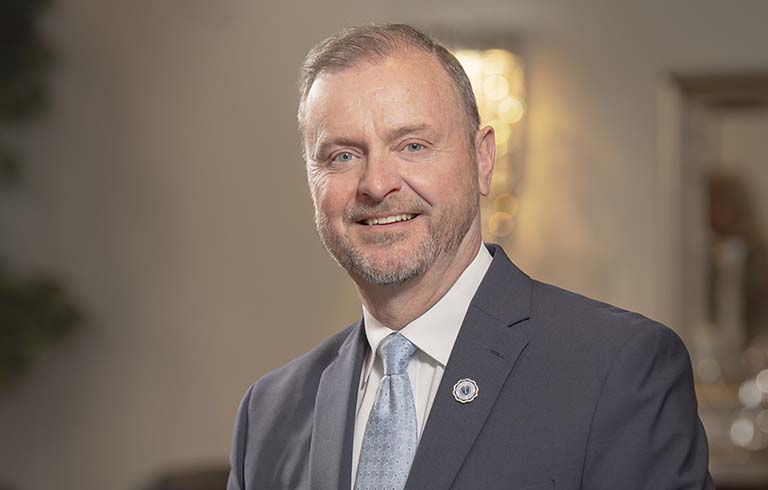 June 1, 2023
Trine University welcomes John Shannon, Ph.D., to his new role as the 17th president of the university. Dr. Shannon's presidency begins today, June 1.
2/3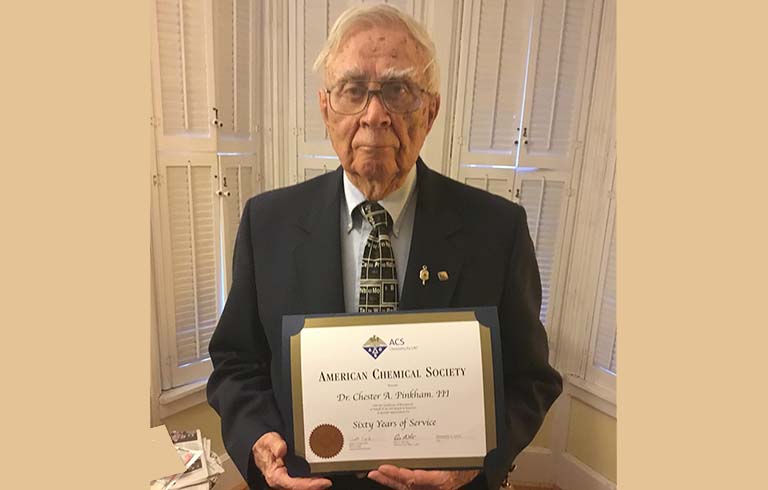 May 31, 2023
Chet Pinkham, Ph.D., professor emeritus, was honored by the Northeastern Indiana section of the American Chemical Society at its annual awards ceremony and banquet on May 24.
3/3