Alum provides travelers a home away from home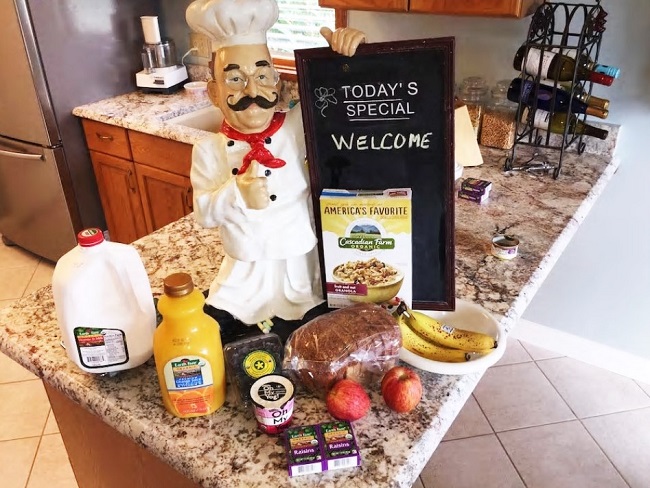 Bruce Chwalek BSCE 1972 loved his career in civil engineering before retiring a few years ago, but if he'd had to choose a second option, it would have been in travel and hospitality.
"I love to serve and help people and share information about travel destinations my wife and I have experienced," he said. "My love of travel has taken us to 42 states, much of Canada, on cross-country train trips in both countries and cruises to Alaska and the western Caribbean. We have camped in tents, stayed in cabins, rented houses, and stayed in hotels from Motel 6 to Hampton Inn to the Ritz Carlton, and good and bad bed and breakfast inns."
So when Chwalek, who now lives in Fort Wayne, learned of the opportunity to host people in his home through an online service, he jumped at the chance.
Bruce and his wife Anne have served as hosts for Airbnb since 2013. Airbnb was founded in 2008 by three men in San Francisco who provided air mattresses for people to stay on their living room floor when all area hotel rooms were booked for a conference.
Today the company's website has more than 2 million listings in 191 countries. More than 60 million people have used Airbnb to book rooms, homes, yachts, RVs, castles and tree houses.
"I realized here was a way to enter the travel/hospitality field, working out of our home with no real startup costs, serving and meeting people, establish our own hours and it would provide us with additional income," Bruce said.
The Chwaleks offer a master bedroom with private bathroom for $55 per night, with a loft area and bed also available if there are more than two guests. Airbnb receives a $2 fee from the Chwaleks and a $7 fee from the guests, paid in addition to the room fee.
Bruce said he and Anne go the extra mile to make their guests feel comfortable, providing a binder of information about what to do in Fort Wayne, a DeBrand chocolate bar with the Fort Wayne skyline, bottled water, snacks, toiletries and an organic breakfast of cereal, fruit, yogurt, toast and orange juice.
"We have made restaurant reservations and basically will do anything a fine inn does for its guests," Bruce said.
The couple has hosted 10 guests so far this year over a total of 19 nights.
The Airbnb website provides the opportunity to review both hosts and guests, which Bruce says is valuable when deciding whether to accept a guest or decide where to stay.
"Every single one of our guests has been quiet, respected our home and have been the nicest people you would want to meet," Bruce said. "We find most guests want to spend a couple of hours or more visiting as this is part of the Airbnb experience you don't find in most other accommodations."
Bruce said some of the more memorable guests include:
A man from Nebraska who stayed three nights and spent most of the time in his room. "He mentioned that he had seven kids in seven years of marriage – they welcomed number eight since he returned home – and we think he discovered what quiet is and cherished it while in our home," Bruce said.
A lady born in Sri Lanka who gave him a hug when she was getting ready to leave.
A couple who grew up near Vancouver, British Columbia, who sold their home in Toronto and bought a catamaran in Denmark.
A man whose company recently manufactured a pair of guns priced at $4.5 million.
A woman from Montreal on her way to New Orleans to research her French heritage. She was a relative of Georges Vezina, whose name is on the trophy given each year to the top goalie in the National Hockey League.
The couple also have booked lodging on Airbnb for their own trips. One memorable stay was in a condo hosted by an actor from the NBC television show "Blacklist."
"We just love Airbnb and wonder who our next guests will be that we can serve, and what is their story?" Bruce said.