Internship leads to executive director position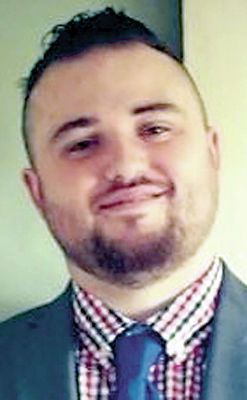 AUBURN — It has been a quick climb to the top for Anton King.
King, BSBA 2016, was recently named executive director for the DeKalb County Economic Development Partnership, and will start in that position on Jan. 1. The promotion comes nine months after King began at the EDP as an intern.
After he graduated in May, King was hired full-time by the EDP as project specialist. As project specialist, his responsibilities included all marketing efforts, building and site inventory management, industrial expansions, site selection, attraction, event planning, multimedia and graphics. He also maintained the website and wrote press releases.
"Anton has been a valuable asset to the ED partnership since he began as an intern," Amy Demske, board president of the EDP, said in a news release. "He jumped in with enthusiasm and has helped promote DeKalb County on a new level."
King said his boss Ken McCrory, who is retiring as executive director, encouraged him to apply for the position.
"Ken coached me and taught me in-depth specifics about economic development in a direct manner," King said. "He believed in me and let me work directly one-on-one with him on projects in the county. As time went on, I began to grasp the concepts of economic development and understand that what we do really has a huge impact on our region."
A sport management major, King had already completed an internship as the assistant head groundskeeper for the Lansing (Michigan) Lugnuts baseball team in 2015.
"I was able to fine-tune leadership skills, find out what real work was like, and understand what is expected of a career after college," he said. "I give credit to my boss in Lansing, Lenny Yoder, who provided me with an opportunity to lead and demonstrate a strong work ethic. An internship requires 120 hours to be complete and I put in over 2,000 hours that summer."
He learned of the internship at the EDP through an email from Trine's Employment Resource Center.
"My former roommate had held the intern position with the DeKalb County Economic Development Partnership prior to me," he said. "I was able to pick his brain and see what the position would look like."
As executive director, he hopes to continue the work that McCrory and the EDP's board of directors have done to enhance economic development in DeKalb County.
"I feel that this county is in a special situation where we have a good mix of manufacturing, agriculture and technology," he said. "DeKalb County is a great place to do business and in the past, the county has proven to be very business-friendly. The mission of the DeKalb County Economic Development Partnership, Inc. is to improve the quality of life for the citizens of DeKalb County through enhanced employment opportunities resulting from the responsible growth of business and industry. That is exactly what I plan on doing.
"I want to be able to be proud of the work I have done once I look back on it. I believe that is done through transparency, honesty, building relationships and giving it everything you have."
He said his coursework and working on a capstone project at Trine's Ketner School of Business have prepared him for the role of executive director.
"Taking Facilities and Risk Management with Dr. (David) Anspaugh has really helped with project planning and real-world scenarios," he said. "Being able to take a capstone project was extremely helpful in planning a topic, developing the thought, and then presenting your findings to a large group. It is very similar to having to present at a board meeting. You have to be articulate, calm, and must have a plan on where your discussion and explanation are going.
"At Trine, they teach you the value in networking and putting yourself out there. In the real world, networking is the most important thing you can do. The more people you know, the more knowledge you can gain from them. Being able to talk to people is a huge piece of the puzzle."