Trine University plans $6.6 million expansion of Best Hall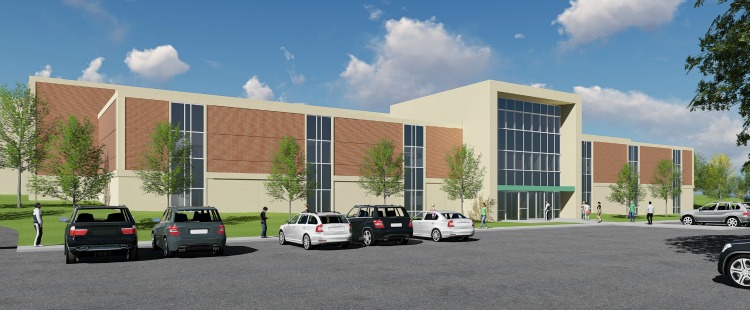 FEB. 8 – Trine University has planned another building expansion to accommodate its growing student population.
Best Hall of Science, home of the Jannen School of Arts & Sciences, is slated for a 26,000-square-foot addition. The $6.6 million project will bring seven laboratories, 12 offices and group study spaces. The project also includes 140 new parking spaces north of the building along University Avenue.
"The continuing success of the Invest in Excellence campaign makes it possible to tackle this addition," said Earl D. Brooks II, Ph.D., Trine president. "We are grateful for our generous donors who enable us to make the campus even better for our students."
Trine is especially grateful for the support from Dr. James R. Rinker, a 1958 alumnus. Dr. Rinker designated a $1.5 million estate gift for the addition to Best Hall. The new addition will be named the Rinker-Ross Memorial Center for the Sciences.
Other significant financial contributors include William and Barbara Dubois, Metal Technologies Foundation, Keith and Cindy Turner, and the estates of E. Kenneth Jung and Katherine J. Jung.
The expansion includes biology, chemistry and multipurpose laboratories to serve students in engineering, health sciences, sciences and other fields of study. Two new group study spaces are also in the plans.
A groundbreaking will take place in early May with construction scheduled to begin May 9. The expanded space will be ready in January 2017. Construction for the parking area will begin in April and be completed by May 1.
In August, Trine reopened Ford Hall, home of the Ketner School of Business, after a complete renovation inside and out that totaled more than $6 million.