5 Questions with Joe Schroeder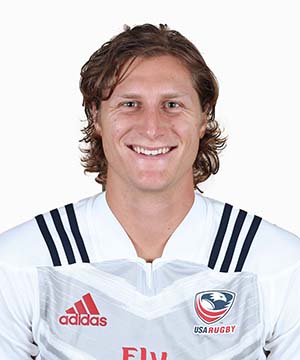 Joe Schroeder BSCE 2016 was recently named to the USA Rugby 7s team, which competes in tournaments against other rugby sevens teams around the world. Joe lives in Chula Vista, California, where the team trains.
How and why did you first become interested in rugby?
I began playing rugby in high school because my older brothers played it. I really enjoyed football growing up, so when I found a sport with the same physicality during the off-season I was drawn to it.
How did you deal with not being able to play rugby while you were at Trine?
I played in some tournaments throughout my summers, but it was definitely hard. I missed the sport. I also was pretty busy with my major(civil engineering) and a couple extracurriculars I picked up (cheerleading and fraternity), so I did not think about rugby.
How did you get the opportunity to play rugby again once you graduated? How did you get in shape again?
After graduation I took a job in Columbus, Ohio. I joined the Scioto Valley Rugby Club when I stumbled upon it browsing social media. I was ready to get back in the sport and excited for the opportunity to play again. I had a gym membership, so I was already in decent shape, but I started doing a lot more cardio work. The club practices we had also got me in shape.
How did the opportunity to play for USA Rugby come about? What types of experiences will you get to have with this team?
I started doing extra training sessions at the Tiger Rugby Academy in Columbus, which is how I got noticed. The assistant coach for the national team showed up at one of our sessions and invited me to camp. The experiences I get to have are unreal. I have the opportunity to represent the USA in the Sevens World Series this season. I have already played in tournaments in Dubai and Capetown. We also went down to Mexico this fall and built a house for a family in need. This journey has been crazy and very rewarding, and I couldn't be more thankful for the opportunity.
How are you able to balance rugby play with work, life, etc.?
This has been a tough thing for me to do, but I have found my rhythm. I moved down to part-time with work. I also have kept my course load light, only taking one class at a time: I am currently working on my masters of civil engineering through Ohio University's online program. Taking these steps has allowed me to chase my dream while still pursuing my professional career. Some weeks are tougher than others, but I'm having the time of my life.