Trine rewards softball coach with contract extension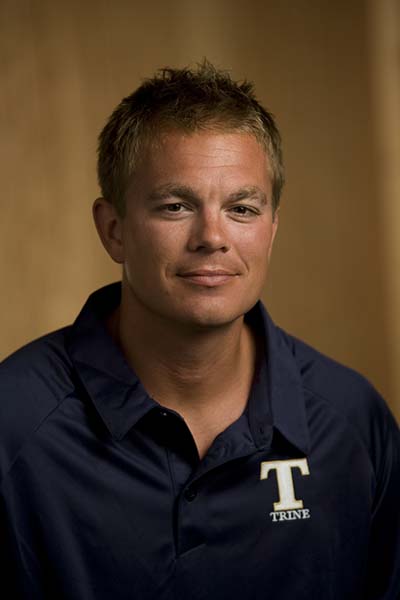 The Trine University athletic department has signed head softball Coach Donnie Danklefsen to a contract extension.
"Coach Danklefsen has already established a legacy of excellence at Trine University, and we are thrilled that it will continue," said Earl D. Brooks II, Ph.D., Trine University president. "The outstanding coaches we have in all sports at Trine are the backbone of our stellar athletic program, and we are grateful for their knowledge, skill and commitment to student-athletes."
"We are excited to set up a long-term commitment with Coach Danklefsen," said Matt Land, assistant vice president of athletics. "He has distinguished himself over his tenure as one of the best softball coaches in the nation. Affording our student-athletes continued access to his leadership is a huge benefit to Trine athletics."
Since taking the helm of Trine softball in 2004, Danklefsen has transformed Trine into a Michigan Intercollegiate Athletic Association (MIAA) powerhouse and a national contender. He has captured nine MIAA regular season titles and six MIAA Tournament crowns. Danklefsen also has guided the Thunder to 12 consecutive NCAA Regional appearances and has advanced to four Super Regionals and three NCAA Division III Softball Championships in the past six seasons.
This season marks one of the Danklefsen's best. The Thunder, who finished 37-8, worked their way through the Regional and Super Regional to appear in their third NCAA Division III Softball Championship, going on to finish the weekend with a loss in the semi-final round and ending its season tied for third in the nation. The finish marks the best in program history and the best by a Trine University team during its NCAA era, which began in 2004.
Danklefsen has accumulated a 477-166 overall record, a .741 winning percentage, in 15 seasons as head coach.
Danklefsen has coached Thunder players to numerous individual honors, including eight appearances on All-American teams, three Academic All-Americans, five MIAA Players of the Year and six MIAA Pitchers of the Year. In his 15 seasons as a member of the MIAA, he has had 41 first team All-MIAA selections and 38 second team All-MIAA selections.
"I would like to thank Trine University for this opportunity to continue to represent the Thunder as head softball coach," said Danklefsen. "I am so proud of the growth of the Trine softball family during my 15 seasons, both on and off the field. I cannot wait to see what the future holds for Trine softball, and I could not be happier to continue calling Trine and Angola my home."