Duran chosen for ASCE Student Leadership Award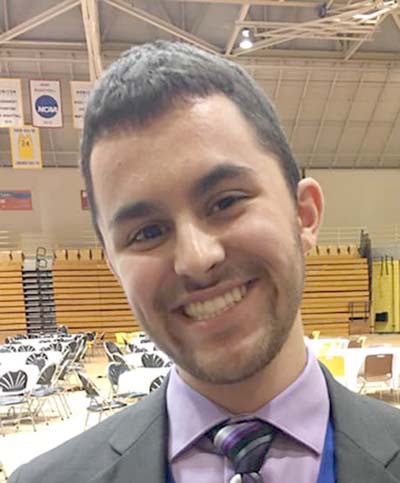 RESTON, Va. — Alexander Duran, a Trine University senior from Van Buren, Ohio, majoring in civil engineering, was one of six students selected for the 2019 American Society of Civil Engineering (ASCE) Student Leadership Award.
Award winners are chosen from ASCE's 450 student chapters worldwide, based on leadership and dedication to the local student chapter.
Duran has served as president for Trine's student chapter of the ASCE for the past two years. The chapter earned a Certificate of Commendation, given to only the top 5% of all student organizations, earlier this year.
"His accomplishments over the past two years as president of the chapter are remarkable, and he gives us much to be proud about," said TJ Murphy, instructor in the Reiners Department of Civil and Environmental Engineering and chapter advisor.
"I extend my personal congratulations to you on this accomplishment," Leslie Payne, director of student and younger members for ASCE, said in a letter. "It is the enthusiasm and positive role-modeling of student leaders like you that inspire others and advance the development of strong, active student organizations."