Stowe follows successful IBM career with volunteer service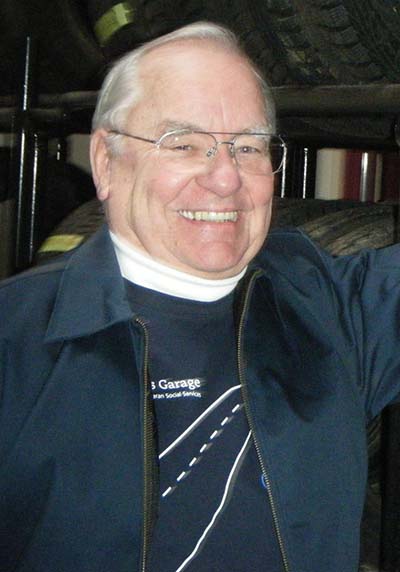 ESSEX, Vt. — Following a long and successful career with IBM, Ed Stowe, who graduated from Tri-State College in 1960 with a Bachelor of Science in Electrical Engineering, now spends much of his time doing volunteer work.
A Muncie, Indiana, native, Ed lives with his wife of nearly 62 years, Gail, in Essex, Vermont, and was an Engineering Manager for 25 years at the IBM plant in that city. The plant manufactured memory, processor and special functions chips. The products were assembled into modules for use in IBM computers.
Ed worked in the testing side of the operation, managing several departments over the course of his career. Two that stand out, he said, are the Test Equipment Engineering (TEE) and Test Analysis Engineering (TAE) departments.
The TEE department specified to vendors what IBM's requirements were for specialized test and burn-in equipment. "We followed the vendor progress once a contract was completed," he said. "We tested product at the wafer, chip, and module levels."
The TAE department monitored actual test results and yields, with any concerns fed back to the chip designers for review.
Both these two departments offered several opportunities to travel to Europe to sister locations in Essones, France, south of Paris, and Vimercate, located outside of Milan, Italy.
"Travel to both locations offered chances to become familiar with Paris and Milan," said Ed, noting he had the opportunity to visit locations in Paris, such as the Catacomb underground tunnels and the Sacre Couer area, with a beautiful view of Paris at night.
Now retired, Ed spends most of his time doing various volunteer work.
"Our interests in volunteering started after college, once we moved to Vermont," he said. "We have put a lot of time into volunteering and it has been quite satisfying."
Ed said his and Gail's interest in helping others was really sharpened by being involved in the Fresh Air Program for about 25 years.
"Some friends of ours were involved in the program, so we tried it, and got hooked on helping others," he said.
The program supports families in suburban, rural and small-town areas in hosting children from New York City.
"Our own family had many different guests from New York City," he said. "Travels to New York were very educational and enlightening. Helping others does not get old!"
Ed also volunteered with the Good News Garage, a car donation charity in New England, for more than 20 years, providing help as a representative for the GNG at various functions as well as driving occasionally to transport donated vehicles from donor locations.
Ed is currently involved in a program to help felons adjust to life outside of prison.
In 2014, Ed received the Lifetime Achievement Award, signed by President Barack Obama, for his many years of volunteer work.
Ed and Gail are very proud of the fact that their daughter, Terri, graduated from Trine University with a Psychology Degree in 2015. Terri, who lives in San Antonio, Texas, is now doing her final internship for her Master's Degree in Mental Health Counseling.
Their son, Tim and his family, live in Fairfax, Vermont.
Ed and Gail intend to return to Trine for Homecoming in 2020 to celebrate the 60th anniversary of his graduation.
Photo: Ed Stowe, 1960 BSEE, works at the Good News Garage.