Trine names Gustin director of student activities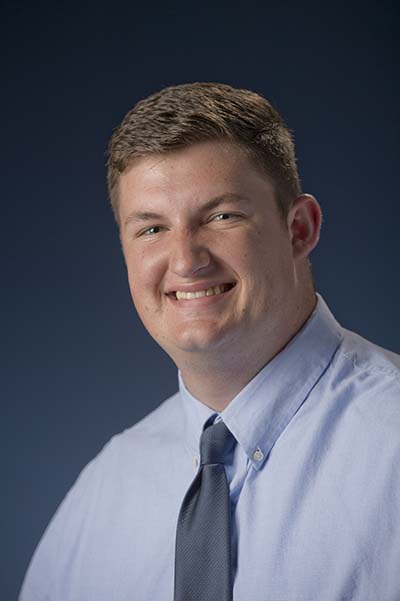 Trine University has named Evan Gustin as its new director of student activities.
Gustin had served as an admission counselor at Trine since January.
"All of us in the Department of Student Success and Engagement are excited about having Evan join us," said John Milliken, assistant vice president for student success and engagement. "His enthusiasm, experience and dedication to helping students find success in college will make him a valuable member of our team and a great resource for all Trine students."
"Evan has an immense passion for serving in higher education," said Jeremy Howard, director of student engagement. "As the one who will be the driving force behind large-scale campus activities, Evan's firm foundation will enable him to take the director of student activities position to new heights —further enhancing our mission to optimize student success."
Gustin graduated from Ball State University in 2018. While at Ball State, he worked in the University Office of Orientation and Admissions, working with student orientation programs and the welcome center, and serving as an ambassador for the university. He also served as secretary for the Indiana Kappa chapter of the Phi Delta Theta fraternity.
He replaces O'Shea Owens, who was named assistant athletic director of game operations and fan experience at Trine earlier this month.