Playing for Pets raises nearly $1,000 for humane shelter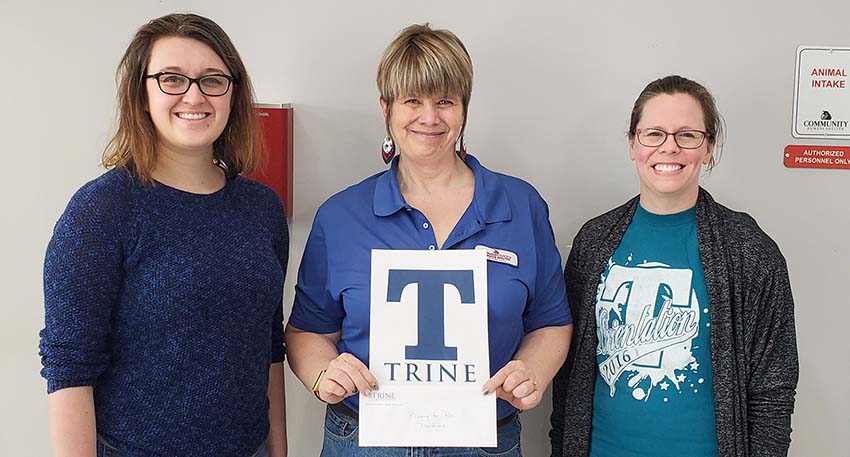 Alexis DeLancey-Christiansen, left, a 2018 Trine University graduate, and Jeanette Goddard, Ph.D., right, chair of the university's Department of Humanities and Communication (HAC), present a check from the university's annual Playing for Pets fundraiser to Alisa Mills, executive director of the Community Humane Shelter of Steuben County.
The fourth annual Playing for Pets, held March 29-30, raised $950 for the shelter. The 24-gaming event was sponsored by HAC and the Trine University esports program, and was live-streamed on the Twitch channel for Trine esports.
Photo by Nicole Christiansen