Trine expanding online broadcasting presence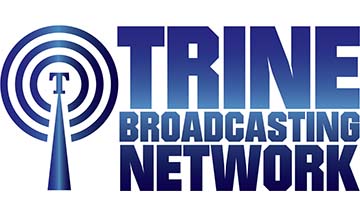 Trine University is continuing to expand its Trine Broadcasting Network offerings, with programming from WEAX 88.3 FM now enhanced and offered online as Trine Radio at trineradio.com and on popular streaming apps such as Streema, Deezer and Radioline and Alexa-enabled devices.
With programming now available in a more convenient format to a wider audience, WEAX will cease terrestrial radio operations on July 15.
"Trine Radio offers the same alternative and indie rock that listeners enjoyed on WEAX, but with enhancements such as artist, title and album information as well as purchase links and a list of recently played tracks," said Josh Hornbacher, executive producer of the Trine Broadcasting Network.
Trine Radio also will offer specials such as Epic '80s and Classic College Radio, as well as programming produced by students in Trine's Department of Humanities and Communication, which will expand its communications curriculum this fall.
The Audio Production Studio in the Rick L. and Vicki L. James University Center will be will be enhanced with equipment and an environment better suited to podcast and internet radio production.
"Our hope is that students seeking to specialize in areas related to broadcasting will take advantage of expanded opportunities to produce podcasts and radio programming," Hornbacher said.
Trine Broadcasting Network will continue to enhance its Livestream video offerings, which currently include university athletics, coaches' shows and university events such as the Distinguished Speaker Series and Commencement. This past school year, the network livestreamed 102 events, garnering more than 62,000 views for a total of more than 1.1 million minutes viewed.
Students support the network's operations by performing tasks from camera operations and technical direction to play-by-play and color commentary.
The network's renovated facilities also will allow students more opportunities to produce podcasts on topics of their choice. Student podcasts will be available at trineradio.com or on apps such as Apple podcasts, Google Play, Overcast, Stitcher and Spotify.