Business founded by Trine professor receives $80,000 seed funding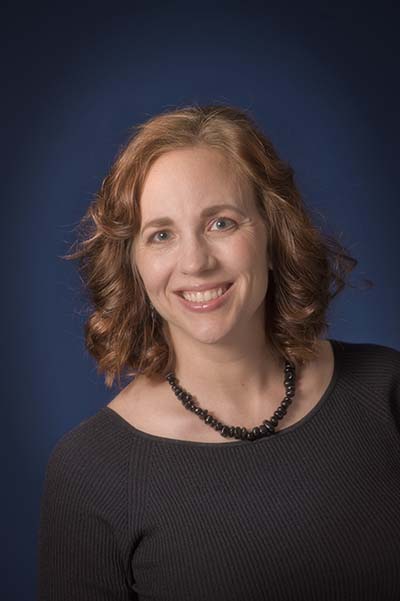 INDIANAPOLIS — A venture launched by a Trine University faculty member has received $80,000 in seed funding from Elevate Ventures following a pitch competition in February.
Blaire Biomedical, founded by Melanie G. Watson, Ph.D., associate professor of biomedical engineering, was one of 16 startup businesses from around Indiana chosen from 58 finalists that competed Feb. 25-27 in the second regional Elevate Nexus Pitch Competitions.
Each company had 10 minutes to pitch to a judging panel at Innovation Park at the University of Notre Dame, Flagship Enterprise Center at Anderson University or Ivy Tech Community College in Bloomington. The competition was established to invest in early-stage Indiana startups with an emphasis on those taking advantage of support resources from higher education institutions in the state.
A total of $680,000 in pre-seed and seed funding was awarded.
Blaire Biomedical is developing a handheld device that performs blood tests when linked to a smartphone. The funds have allowed the company to recruit Joe Wolfcale, MBA, as its new CEO, fund a reimbursement analysis, purchase equipment and supplies in preparation for clinical trials, and pay for legal and CPA services.
Blaire Biomedical also will present May 19 in Elevate Ventures' Kinetic State Pitch Competition for the grand Seed Round prize of $100,000. The statewide competition will be held virtually and will include all 16 businesses.
"I am incredibly honored to have won the Elevate Nexus Northern Regional Seed Funding award on behalf of Blaire Biomedical and Trine University," said Watson. "Dr. Michael Mirro, Dan Meeks, the folks at the Mirro Center for Research and Innovation, and last, but absolutely not least, my colleagues and administrators of Trine University have all invested so much time, support and encouragement to help me reach this stage. Thank you all for believing in my vision."
In addition to receiving funding, each company is considered an Elevate Ventures portfolio business and gains access to Elevate's network of advisors and resources.
About Elevate Ventures
Elevate Ventures is a private venture development organization that nurtures and develops emerging and existing high-growth businesses into high-performing, Indiana-based companies. Elevate Ventures accomplishes this by providing access to capital, rigorous business analysis and robust advisory services that connect companies with the right mix of resources businesses need to succeed long term. To learn more about Elevate Ventures, visit elevateventures.com.
Last Updated: 04/20/2020