Grant Brettnacher named Trine outstanding senior male athlete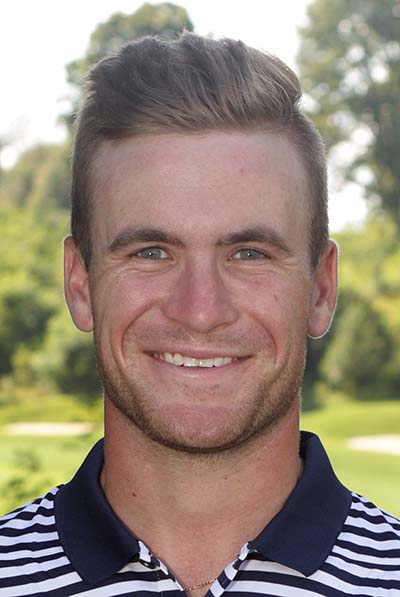 Trine University senior men's golfer Grant Brettnacher (Lafayette, Indiana/Harrison) has been named the recipient of the Trine Robert L. Greim Award, given to the best male athlete as voted by the Thunder Athletic Department.
Brettnacher had a standout fall season and helped lead Trine to its first MIAA Team Championship. In addition, Brettnacher finished as the individual champion in the conference championship and averaged 72.3 strokes per round in six MIAA events. He was tabbed the conference's "Most Valuable Golfer" as well as earning the MIAA Sportsmanship Award, becoming the first player to earn both honors in the same year in MIAA history.
Overall for the season, Brettnacher averaged 72.60 strokes per round (10 total rounds) and placed in the top-five in five of the team's seven total events. He also finished runner-up or better in four of those events. Brettnacher's season-low round of 68 came in the first round of the MIAA Fall Final. He had four rounds of par or better during the year and nine of 10 rounds below a score of 75 strokes.
To go along with his "Most Valuable Golfer" and Sportsmanship Award honors, Brettnacher earned first-team All-MIAA recognition and became a three-time All-Conference honoree in his career (earned second-team honors twice). He was one of four Trine players to earn first-team accolades this past fall on the seven-person team.
In addition, Brettnacher earned Division III PING All-Great Lakes Region honors from the Golf Coaches Association of America (GCAA).
"Grant has always been a positive team leader and a true gentleman on and off the course," said retired Head Men's Golf Coach Bill SanGiacomo. "He has earned the respect of players and coaches in the MIAA for his play on the course and for his demeanor on and off the course."
Brettnacher is graduating from Trine with a degree in golf management and marketing.
Last Updated: 06/30/2020