Colbert to build Trine's international programs in assistant vice president role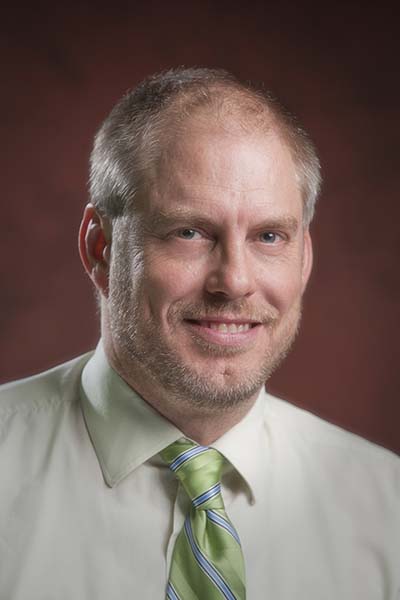 Seeking to build on its international programs and the diversity of its student body in a changing global climate, Trine University has promoted David Colbert to the new position of assistant vice president of international services and global partnerships.
Colbert had served the university as executive director of international services since 2013.
"This promotion reflects on the talented, hard-working team that serves our international students," Colbert said. "It also wouldn't be possible without the exceptional and unwavering support of President Brooks, the administration, the faculty, and the staff – the entire community that help make Trine University and Angola truly a home away from home for our international students."
"Our international student body has been a critical part of Trine University throughout its history, bringing needed diversity and new ideas to our campus culture," said Earl D. Brooks II, Ph.D., Trine president. "This new position recognizes both the importance of our international student population and the excellent work David has done and will continue to do in this area."
In his new role, Colbert is primarily responsible for attracting and recruiting new international students to Trine University, as well as facilitating their academic success. He oversees the Office of International Services and its staff, and works closely with the assistant director of global partnerships to initiate, develop and manage overseas partners and programs.
He also supervises the director of international community services in coordinating and developing programs such as International Student Orientation, international student clubs, International Education Week, the International Thanksgiving Dinner, International Night and the Host Family Program.
"The current COVID-19 pandemic presents distinct challenges for international education, such as travel difficulties, visa restrictions and impacted economies," said Colbert. "We will need to be strategic, forward thinking, and adaptable to the changing situation. I am confident, as we emerge on the other side of the pandemic, that Trine University, with its highly sought-programs, varied delivery options, excellent teaching and outstanding services, will continue to grow and internationalize."
"David has worked tremendously hard to promote and recruit international students," said Kim Bennett, vice president for enrollment services. "He continues to be reliable in bringing new ideas and initiatives to help enroll new students. I am honored he is a part of our team at Trine and wish him continued success."
Last Updated: 06/03/2020