Trine grants 3 faculty emeritus status
The Trine University Board of Trustees has conferred the title of faculty emeritus to three faculty members.
Dan Matthews, associate professor in the Department of Computer Science and Information Technology, and Brett Batson, Ph.D., professor in the Wade Department of Mechanical and Aerospace Engineering, retired at the end of the spring semester. Susan Anspaugh, Ph.D., associate professor in the Department of Exercise Science, retired at the end of the fall 2019 semester.
"Faculty emeritus designation recognizes distinction in the career of a faculty member, and these faculty have made a huge impact on their individual academic areas and on the university as a whole during the course of their careers," said John Shannon, Ph.D., vice president for academic affairs. "We are grateful for their excellent service to Trine University and our students, and wish them the best as they enter the next phase of their lives."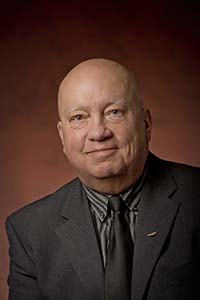 An alumnus of what was then Tri-State University, Matthews returned to his alma mater as a faculty member in 1983. During his time at Trine, Matthews has taught courses in computer science, information technology, informatics and mathematics. He was instrumental in the creation of the Informatics program, the minor in Data Science, and courses in Data Mining and Data Visualization.
Matthews has earned several McKetta Excellence in Teaching awards as well as the Barrenbrugge Award for Excellence in Teaching. He has written materials for textbook publisher Cengage, and has served as the U.S. Navy contact on Trine University's campus and for northern Indiana for the Nuclear Propulsion Officer Candidate (NUPOC) program.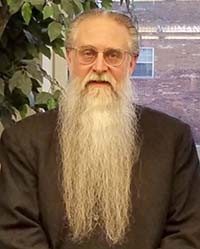 Batson joined Trine in 2006, after experience that included work for the Compressor Controls Corporation as a research engineer and manager of advanced research, serving at Iowa State University as a temporary assistant professor, and acting as a consultant for the rotating machine industry and for patent prosecution.
In his time at Trine, Batson has earned three McKetta-Smith Excellence in Teaching awards, the Christian Campus House Distinguished Faculty Award (2018) and a Volleyball Faculty Appreciation Award (2015). He has given four invited presentations on teaching methods and presented four of his papers at the annual American Society for Engineering Education national conferences. He advised Pi Tau Sigma (Mechanical Engineering Honor Society) and anchored curriculum development and continuous improvement in the mechanical engineering department.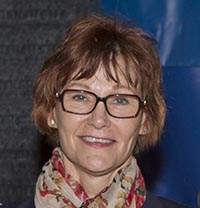 Anspaugh has been part of the Trine University faculty for 17 years, and has played an instrumental part in teaching students in the pre-physical therapy, sports performance and capstone exercise science classes. She developed course content to meet the needs of students pursuing exercise science careers.
She served on Trine's Institutional Review Board and Ethics Committee, and was part of Angola's Mental Health Task Force.
Last Updated: 05/11/2020