Alumna Julia Hewitt named executive director for Angola chamber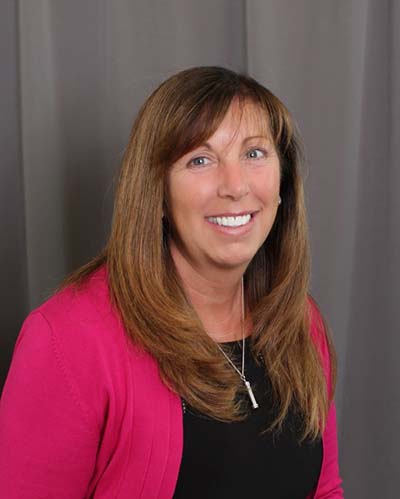 Julia Hewitt, a 2018 Trine University alumna, has been named executive director of the Angola Area Chamber of Commerce.
In a press release, the chamber said Hewitt comes with a wealth of knowledge and extensive background, having already worked there for some time. Hewitt earned a bachelor's degree in human resources management/business from Trine and will be taking on the executive director role in conjunction with her MBA at Trine.
"Having lived in this area for 12 years, I have witnessed a community that is evolving and thriving. Local businesses are growing, and new businesses are opening their doors, putting Angola, Indiana, on the map. I am excited to be a part of this ongoing economic trend and I look forward to continuing the collaboration and advocacy at the forefront of the chamber and its members," said Hewitt.
Candace Smith, president of the Angola Chamber, stated, "We are confident that with Julia's knowledge and expertise in the Angola Chamber, this is the right move for the organization. Her commitment and enthusiasm for growing programs and services for members will keep moving us forward, and we're excited for our future with Julia serving as a leader."
The Angola Area Chamber of Commerce and its Board of Directors are firmly committed to provide proactive leadership and value to membership and the community through partnerships and advocacy. They provide this through business promotion, serving as an information resource, addressing important issues that affect the chamber's membership and the community, and being a proponent of economic development in Steuben County.
For more information, visit the Angola Area Chamber website at AngolaChamber.org or call 260.665.3512.
Last Updated: 01/15/2020