Trine names Warren assistant vice president for finance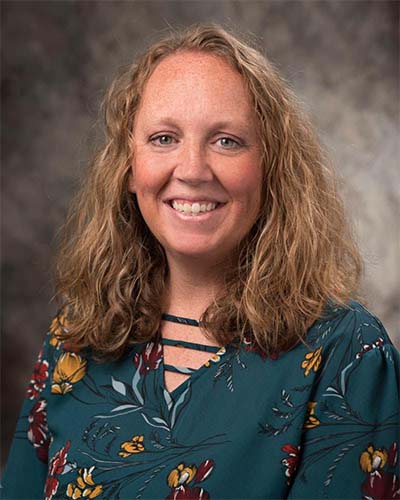 Trine University has promoted Kayla Warren, who has served as controller since 2016, to the new position of assistant vice president for finance.
"Kayla has done outstanding work in managing the accounting functions for Trine University, including helping streamline our purchase card process," said Jody Greer, vice president for finance. "Her efforts have been and are vital to maintaining financial stability at Trine, and I am excited to see all she will accomplish in this new position."
In her new role, Warren will be responsible for the oversight of the annual audit and for the preparation of the annual budget. She also will be responsible for tracking cash flow — including establishing, monitoring and enforcing internal controls — and investing excess cash as warranted.
She will oversee student accounts and staff accountants and will be responsible for back-up of all positions in the university's Business Office.
"It was always a goal of mine to become a controller at a university. I love the atmosphere, the optimism and being around collegiate sports," Warren said. "To have an opportunity to go beyond that goal at my alma mater is so thrilling. I thoroughly enjoy working with our awesome faculty and staff and our team in the Business Office. In this role, I hope to gain a more holistic view of university financial operations while doing my part to keep Trine surging forward in this rapidly changing environment."
Warren was named to the board of the Steuben County Community Foundation last year. She lives in Steuben County with her husband Noah, who serves as Trine's head women's golf coach, and their two children.
She earned her bachelor of science in business administration with a major in accounting from Trine University in 2006, and completed additional coursework to meet the requirements for the CPA exam at Purdue University in 2007. She has been a certified public accountant in Indiana since 2010.
Last Updated: 04/29/2020