Trine student selected as 500 Festival Princess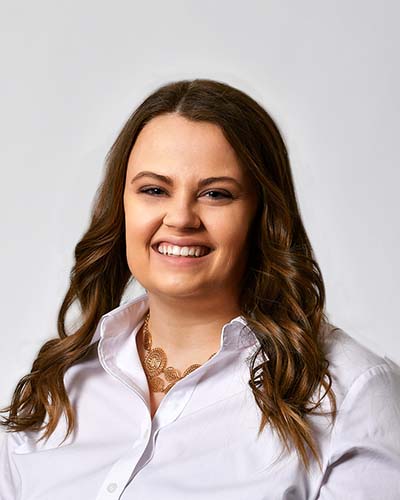 Jenna Niemeyer, a Trine University senior majoring in English education, has been selected to serve as a 2020 500 Festival Princess.
The Hoagland resident is one of 33 princesses who will participate in a statewide outreach program to educate Hoosiers about the history and legacy of the Indianapolis 500, the 500 Festival and various events and programs. Princesses are also provided with once-in-a-life-time experiences, including involvement with the 500 Festival's statewide community outreach programs, volunteering at 500 Festival events and participating in Indianapolis Motor Speedway functions that include the pre-race ceremonies and the Victory Circle celebration for the 104th running of the Indianapolis 500.
"Being selected is amazing," said Niemeyer. "I never thought I would make it to the final round of interviews, let alone be one of 33 princesses across the entire state from a pool of hundreds of applicants, but I am thrilled to be a representative of the 500 Festival.
"I am excited to spread awareness about the 500 Festival in my local community and in the Indianapolis area, especially by engaging with fourth-grade students at schools across the state to discuss the 500, the Festival, and how it impacts our state history. As a future teacher, it thrills me to be given the chance to share the 500's powerful impacts and message with youth."
Each year, 500 Festival Princesses conduct more than 1,500 community outreaches impacting more than 50,000 people, expanding the celebration and impact of the Indianapolis 500 in a meaningful way. From February through May, 500 Festival Princesses complete 30 hours of leadership development including sessions led by business and community leaders, professional development events and mentorship from the 500 Festival Board of Directors.
"The 500 Festival Princess Program, presented by Reis-Nichols Jewelers, gives young women an opportunity to grow their leadership abilities and professional development. The program ensures each participant an empowering experience with opportunities to make a profound impact on their community and state," said Kathy Cabello, 500 Festival board member and Princess Program committee co-chair. "The board of directors is honored to join the 500 Festival in celebrating these remarkable current and future leaders."
The 500 Festival Princesses are selected throughout a competitive process consisting of a written application and two rounds of interviews. Niemeyer said she decided to apply after receiving an email about the organization, what the princess program does, and the kind of candidates it was searching for.
"I felt that the goals of their organization closely aligned with my goals and beliefs about community and engagement," she said.
With a cumulative GPA of 3.64, this year's 500 Festival Princesses were selected from hundreds of applicants based on communication skills, academic performance, community involvement, commitment to service and leadership.
The 2020 500 Festival Princesses represent a diverse group of women with 26 different fields of study ranging from education to software engineering to journalism to biochemistry. They are drawn from 14 Indiana colleges and universities and 22 cities and towns across the state.
Founded in 1957, the 500 Festival is a nonprofit organization providing more than 50 life-enriching events and programs that celebrate the spirit and legacy of the Indianapolis 500. Each year more than half a million people attend an event or program produced by the 500 Festival.
The 500 Festival Princess Program, presented by Reis-Nichols Jewelers, has a long history of celebrating Indiana's most civic-minded, academically driven young women. Since the program's launch, more than 2,000 Indiana women have experienced the honor of serving as a 500 Festival Princess.
In 2015, the 500 Festival added a $1,000 scholarship for each princess selected to the program, made possible by the 500 Festival Foundation and Marlyne Sexton, an Indianapolis philanthropist and president of the Sexton Companies.
Last Updated: 03/02/2020