New club offers opportunities for future Trine PAs
By Brandi Wilson
Communication '21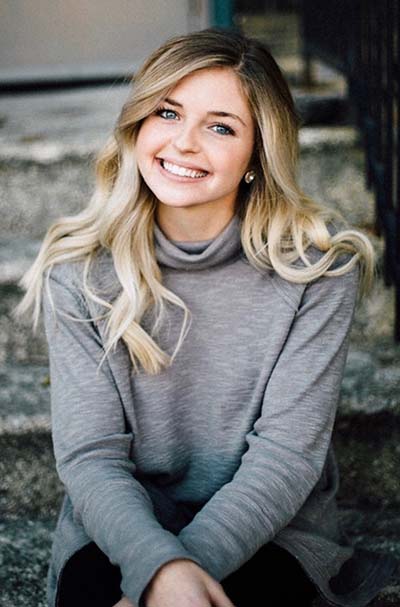 The growing number of Trine students seeking a career as a physician assistant will now have the opportunity to learn and network through the university's new Pre-Physician Assistant Club (PPAC).
The club is the brainchild of senior Paige Reid, who is completing her bachelor's degree in biology as well as working on a Master of Science in Organizational Leadership. She plans to apply to physician assistant (PA) schools in the spring, taking a gap year to work and gain more knowledge before she starts her classes. She eventually hopes to work in the OB/GYN field in an inner-city environment, educating people on women's health and opening a women's center.
With her summer internship canceled due to COVID, she decided to instead share her knowledge with others like her at Trine by starting a Pre-Physician Assistant Club. With the help of club vice president Josh Rice, as well as Clare Danner, director of student leadership, the club is now up and running.
The club meets biweekly and is open to all students interested in the field. Discussions new developments in the PA application process, entrance exam study tips and course prerequisites. The group also hopes to tour some PA schools.
Rice, a freshman majoring in biology, also hopes the club attracts more students seeking a career as a physician assistant to Trine.
"With this club, the minimum I strive for is to have a community of students to share their working experiences and to enhance their career and to meet others in the same shoes," Rice says. "I want to give students ideas and opportunities to build their PA school application and help navigate the requirements for PA programs, even outside of Trine's."
"The overall goal is to create a space for pre-PAs to help each other out," Reid stated. She said the process of becoming a PA can be overwhelming, and she wants to offer as much assistance as possible.
Reid has high hopes for the club's future, even though she is graduating in the spring.
"I really am trying to lay a framework so it can continue after I graduate. I really hope those behind me will keep it going so we can better serve the pre-PA students," she said.
The club's first meeting will be Oct. 8 at 6 p.m., with location to be determined. Those who wish to join the meeting or who have questions about the club can contact Reid at pgreid16@my.trine.edu.
Last Updated: 09/24/2020