Space Grant Consortium awards Trine $3,400 for NASA Rover project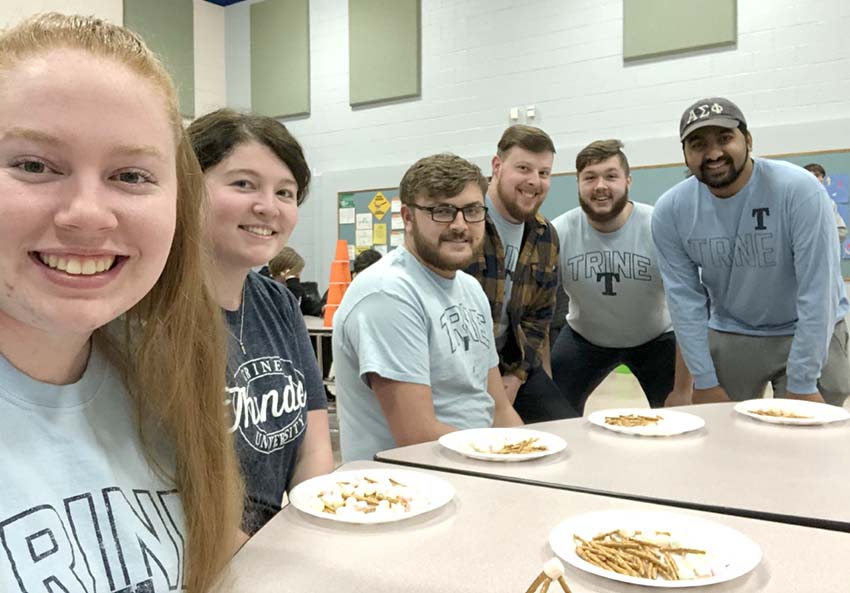 Trine University has received a $3,400 grant from the Indiana Space Grant Consortium to support a senior design project that competes in the NASA Human Exploration Rover Challenge.
A portion of the funding will provide materials for a STEM outreach activity conducted in the community.
"We have required the STEM Outreach activity as part of competing in the Rover Challenge, as it promotes leadership for our students and excitement for the next generations of science, technology, engineering, and math practitioners," said Tim Jenkins, Ph.D., associate professor in the Department of Design Engineering Technology at Trine.
Presented last year at Hendry Park and Ryan Park elementary schools in Angola, the outreach allowed more than 200 elementary school students to participate in STEM-related activities. The event featured three stations, with students rotating to participate in each activity.
The NASA Human Exploration Rover Challenge offers a practical experience for a team of six design engineering technology seniors by giving them the opportunity to use their knowledge and skills to develop a vehicle designed to travel over a surface designed to simulate another world. This will be the eighth year Trine has competed in the Challenge.
The grant also will cover building materials for the team's rover and travel expenses to the challenge competition, which is scheduled for April 15-17, 2021.
This is the second year in a row that Trine University and its Department of Design Engineering Technology have received a grant for the NASA Human Exploration Rover Challenge.
Photo: From left, Trine University seniors Carma Cherry of Angola, Indiana; Emily Atwell of Fishers, Indiana; Tyler Blanton of Gaston, Indiana; Ian Price of Fortville, Indiana; Alex Munger of Pioneer, Ohio, and Sandeeb Kurian of Elkhart, Indiana, members of the university's NASA Human Exploration Rover Challenge, prepare for a STEM outreach event last fall.
Last Updated: 07/21/2020