Watson named assistant VP for TrineOnline enrollment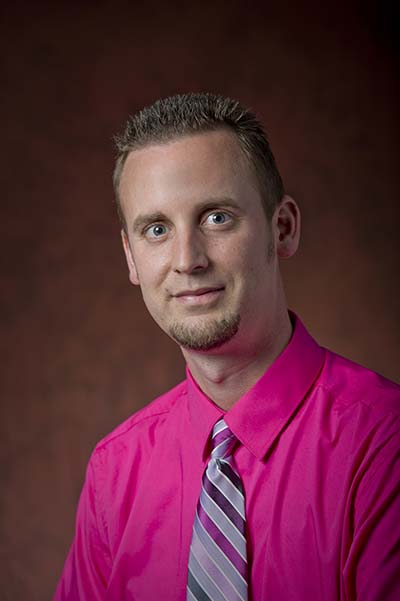 Trine University has named Jason Watson assistant vice president and dean of enrollment for TrineOnline.
In this new position, Watson will provide direct oversight of enrollment management operations for TrineOnline. He will develop recruitment strategies and admission policies to enroll new students in TrineOnline programs.
"I'm excited to serve Trine University in this new role," Watson said. "Especially in these uncertain economic times, TrineOnline is a critical component of the educational options offered at Trine University, and I'm looking forward to helping more students take the next step in advancing their education and careers."
Watson brings nearly two decades of experience in management, human resources and sales in multiple industries to the role. He has been at Trine since 2016, most recently serving as a career coach and industry liaison within the university's Career Center.
Prior to working at Trine, Watson was recruitment advertising supervisor for Fort Wayne Newspapers. He also has served as director of career services at Brown Mackie College in Fort Wayne, and held several managerial roles with Spartan Staffing.
"Jason's extensive experience in helping students launch their careers will serve TrineOnline well, as he assists TrineOnline students in finding the right degree programs to meet their career and life goals," said Kim Bennett, vice president for enrollment management.
Watson holds a bachelor of science in management from Indiana University in Bloomington and a Master of Business Administration from Trine University. He also is president-elect for the Indiana Council for Continuing Education.
The new role is part of restructuring within TrineOnline to better focus on the needs of Trine University's online students. In addition, Keirsten Eberts has been named assistant vice president and dean of academics for TrineOnline, where she will assess the needs and coordinate the development of all instructional programs and offerings in that division. She also will supervise all TrineOnline faculty and staff.
"By providing more specialized administrative roles within this division, we hope to better tailor our academic programs and admissions processes to better meet the needs of TrineOnline students," said Bennett.
TrineOnline offers associate, bachelor's and master's degree programs in areas including business administration, criminal justice and psychology, education and general studies, engineering and technology, healthcare and leadership. Courses are offered completely online, allowing students to learn at their own pace. For more information, visit trine.edu/online.
Last Updated: 09/16/2020