Trine's Blume named to Elevate Ventures board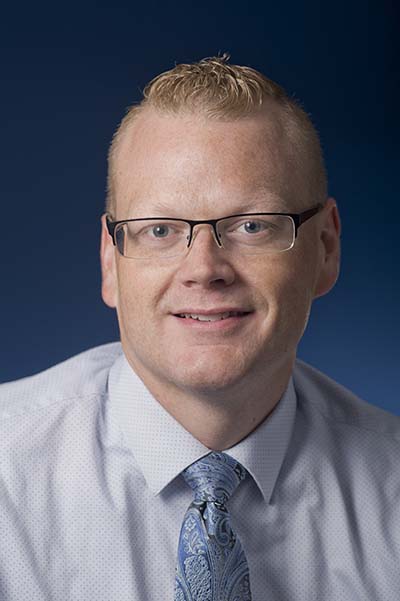 Jason Blume, executive director of Trine innovation 1, is one of eight new members added to the board of Elevate Northeast Indiana.
Elevate Northeast Indiana is a recently renewed partnership between Indianapolis-based Elevate Ventures and the Northeast Indiana Regional Partnership that promotes entrepreneurship. The partnership said its new board members bring experience in startup commercialization and business development.
Trine innovation 1 connects business, industry and the community with the students, expertise and resources of Trine University.
"The missions of Trine innovation 1 and Elevate Northeast Indiana complement each other in many ways," said Blume. "I'm excited and honored to assist Elevate Northeast Indiana in launching the businesses that will become the economic drivers of the future for this region."
The three-year partnership includes new funders and a refocus on the core mission of assisting, mentoring and funding high-growth, high-potential northeast Indiana companies.
"Northeast Indiana is fortunate to have a partner like Elevate Ventures to bring new opportunities to startups through mentoring, investments and partnerships," said Charlotte Gabet, director of Parkview Health's Innovation program and Advanced Simulation Lab. "Between my experience in the startup world and my time at the Parkview Mirro Center for Research and Innovation, I plan to bring those skills and that knowledge to bear on behalf of startups in northeast Indiana."
A complete list of board members is available at elevatenei.com/about-us/.
A five-member executive committee of the board will be formed to vet Community Ideation Fund opportunities.
Throughout the next three years the board will designate up to $500,000 to entrepreneurship initiatives throughout northeast Indiana, including the Eleven Fifty Academy partnership. An event will be held in May to explore the initiative further.
Entrepreneurs looking for assistance in northeast Indiana can visit the Elevate Northeast Indiana website at elevatenei.com.
Last Updated: 05/11/2021