SACS' Downs to lead new education graduate programs at Trine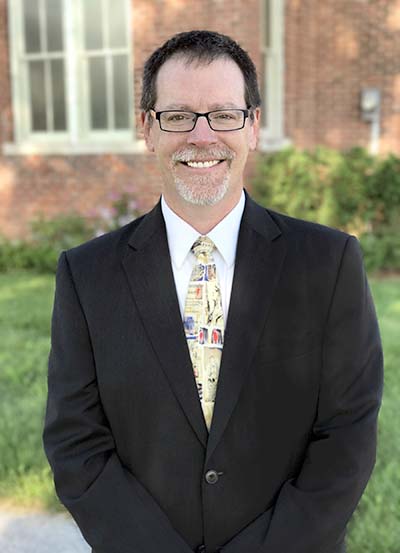 A prominent area educator and administrator will bring more than three decades of experience to establish and lead new graduate programs in Trine University's Franks School of Education beginning this fall.
Phil Downs, Ph.D., who announced plans to retire as superintendent of Southwest Allen County Schools earlier this year, will join Trine as director of education graduate programs and accreditation.
At Trine, Downs will oversee development of new graduate programs within the Franks School of Education, and ensure the school meets requirements for accreditation by the Council for the Accreditation of Educator Preparation (CAEP) and the Specialized Professional Association (SPA) programs.
Downs was named the state of Indiana's Superintendent of the Year in 2020.
Tony Kline, Ph.D., dean of the Franks School of Education, said Downs will lead the development of "innovative, distinct, professionally focused certificate and master's degree programs."
"We are thrilled to have Dr. Downs join the Franks School of Education at Trine University as we begin a new chapter by building our first graduate programs," Kline said. "Dr. Downs has an impressive history of service to the education profession. His vision, intellect, innovative problem solving and genuine disposition have earned him the respect of so many across the state and beyond.
"His creative instincts along with years of proven educational leadership at the highest levels will inform our programs to equip the next generation of education leaders and difference makers."
Downs began at Fort Wayne Community Schools in 1989, teaching social studies and language arts, and coaching soccer for 11 years. In 2001, he moved to Northwest Allen County Schools, where he was assistant principal at Maple Creek Middle School and opened Cedar Canyon Elementary in 2006 as its first principal.
He became assistant superintendent of Southwest Allen County Schools in 2010 and superintendent in 2014. He has played a key role in the district's ongoing $169 million project to upgrade and reshape Homestead High School, and helped implement virtual learning options that expanded during the COVID-19 pandemic.
"I have been an admirer of how Trine has been so responsive to students. The opportunity to be a part of a team that is nimble and eager to make a difference is very exciting to me," he said. "I hope we are able to grow a graduate program directly tied into the needs of school district leaders while providing our candidates skills and dispositions that prepare them for the wide range of leadership opportunities within the field of education."
Downs holds a Ph.D. in education leadership from Purdue University and administrative certification, a master of science in education administration, and bachelor's degrees in education and history from Purdue Fort Wayne.
He serves on the boards of numerous community and education associations, including the Comprehensive Center Network, Purdue University Department of Educational Studies Advisory Board, Anthony Wayne Foundation, American Association of School Administrators, Friends of the Lincoln Collection, EdLeader21, The Orthopedic Hospital. He also is District 2 chair for the Indiana Association of Public School Superintendents and past president of the board for the Mike Downs Center for the Study of Indiana Politics at Purdue Fort Wayne.
Last Updated: 04/22/2021